Imaginary princesses: unicorn dresses, winged fairies, rainbow tutus and iridescent mermaids
All the princess dresses from the world of dreams and fairy tales to have fun being a heroine from an imaginary tale or supernatural world...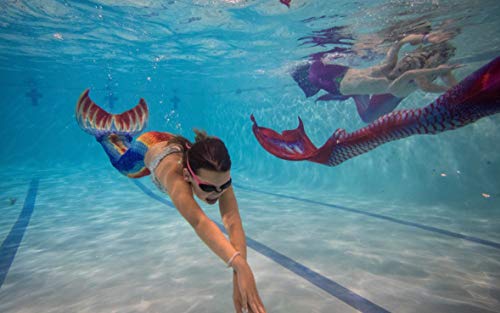 Unicorn princess dresses, mermaid swimming costumes, fairy outfits or rainbow fantasy tutus, the new very girly cosplay trends...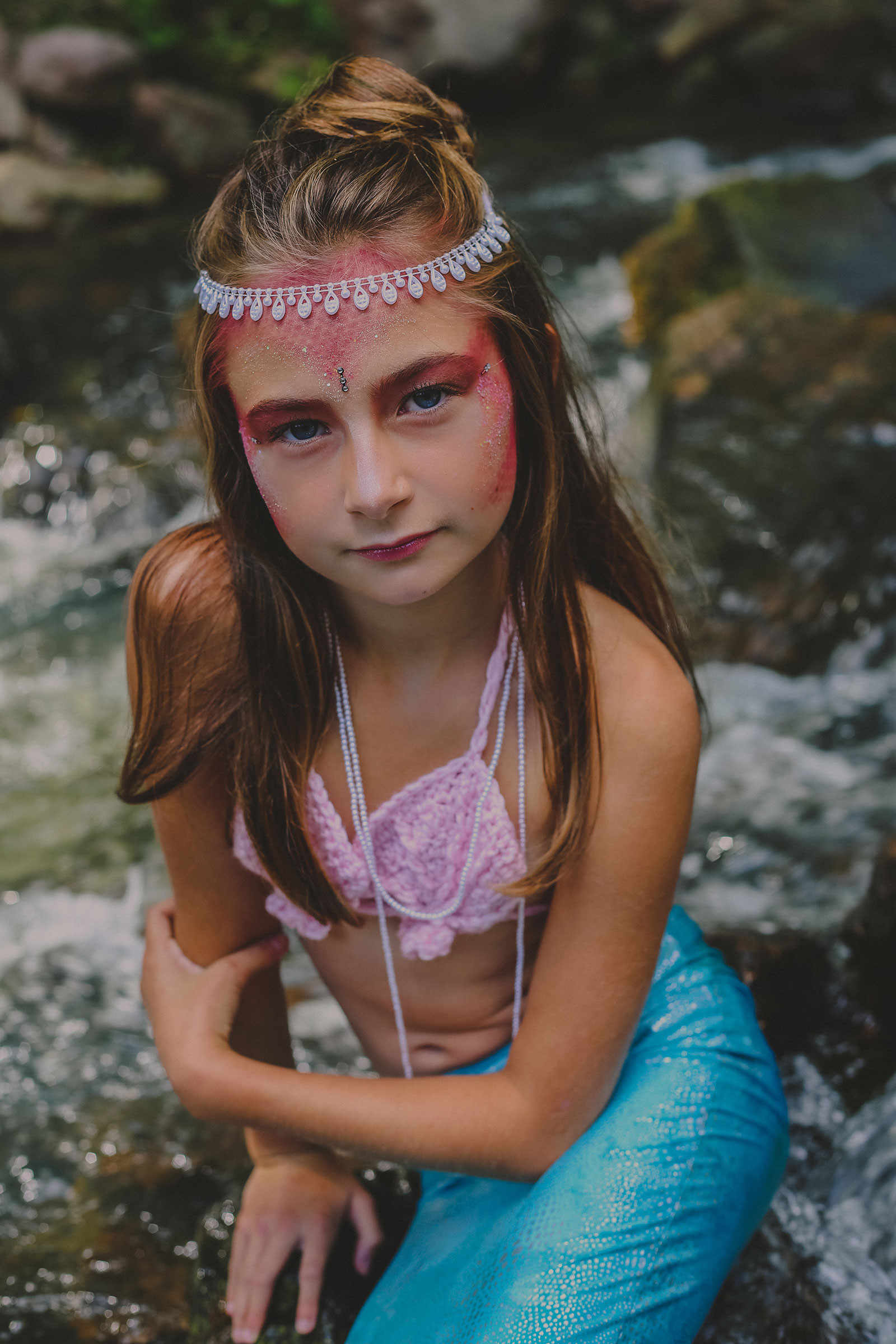 The mermaid, the unicorn and the winged fairy are fantastic creatures that fascinate little girls... They love these fanciful creatures who seduce by their unusual side, endowed with supernatural powers and also by their very pop side.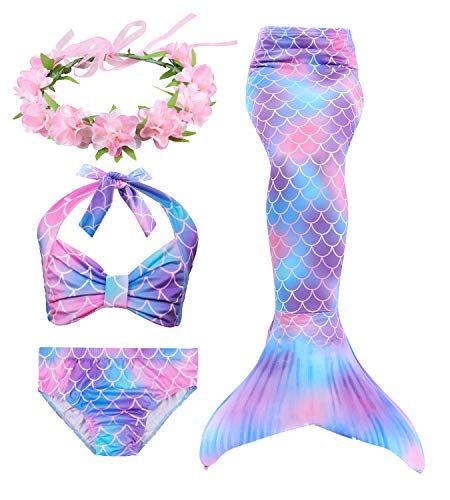 Table of Contents
Table of Contents
Why do little girls love mermaids and unicorns so much?
The unicorn represents a magical horse, it is both a wild animal with magical powers and a feminine creature with wild and elusive curves and greedy colours.
We like this ultra colourful and very pop side which is found in the very girly unicorn dresses and costumes for girls...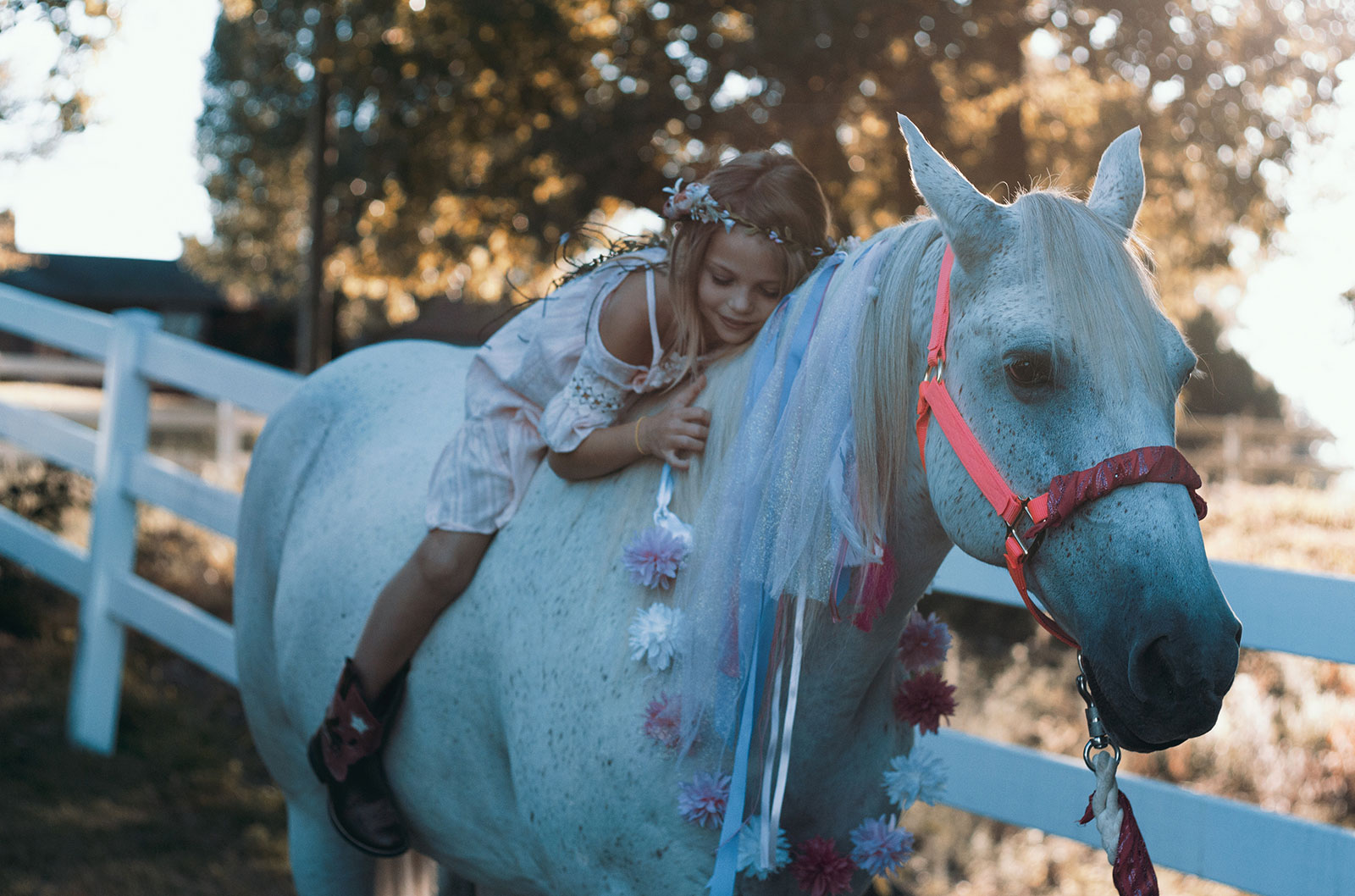 The unicorn is a magical one-horned greedy horse:
It's hard to choose among all these unicorn princess dresses which come in shades of pink, mauve or in rainbow colours. We love these tutus all in veil and volume. Like for example these unicorn tutus dresses where a major colour dominates:
Pink unicorn dress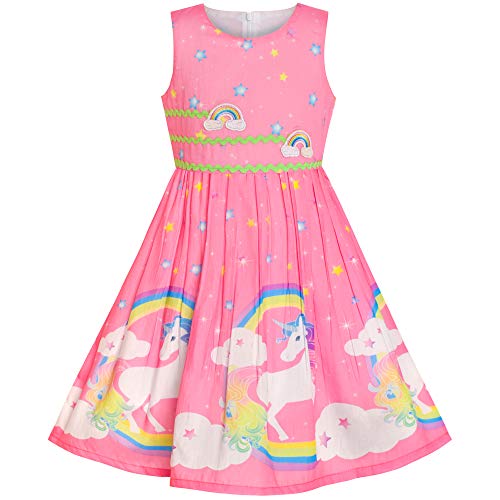 Girl's pink unicorn costume set dress and headband :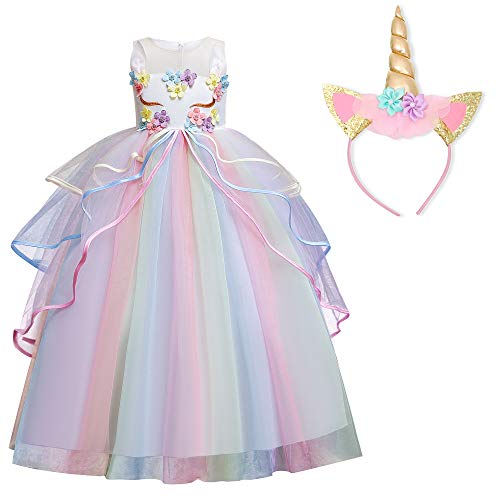 Blue unicorn dress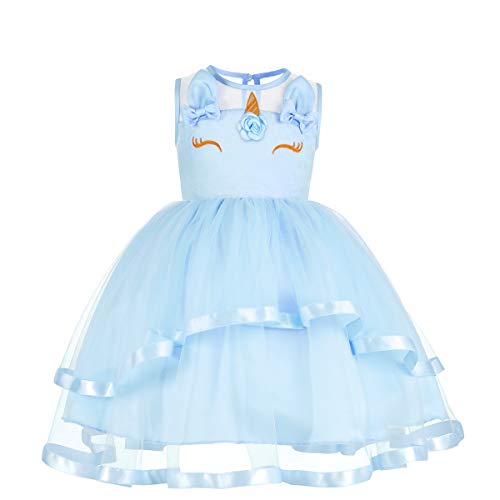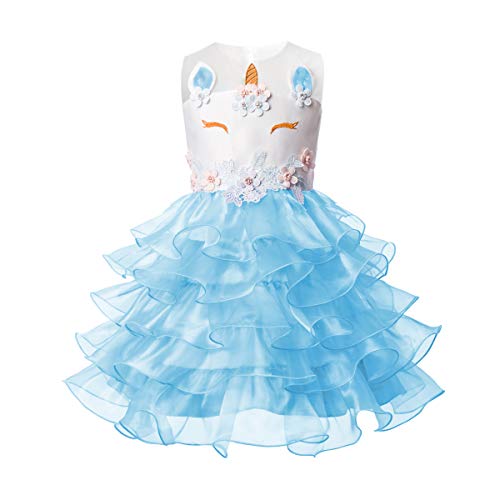 Purple unicorn dress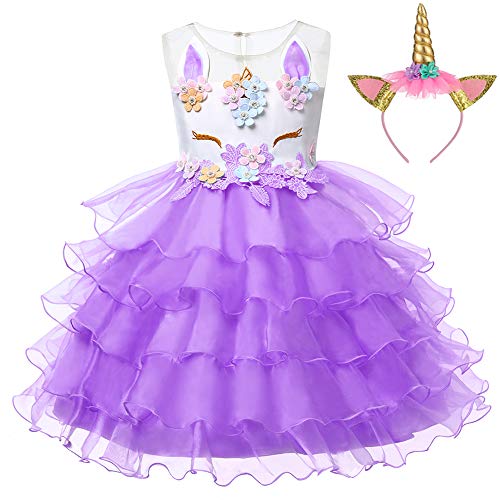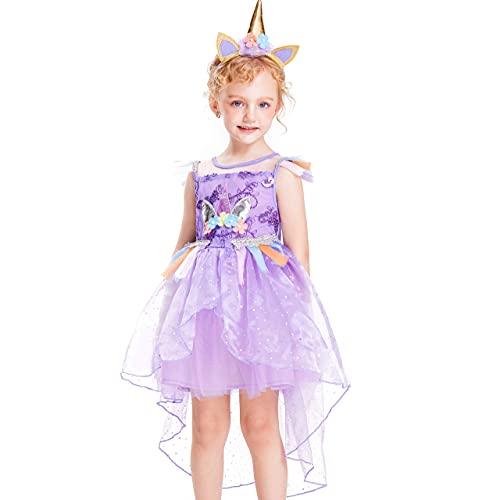 White unicorn dress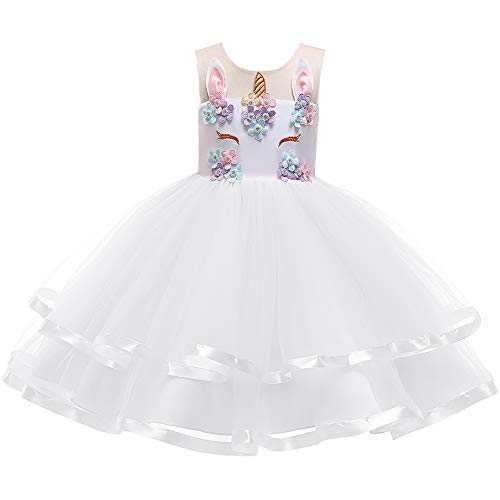 Rainbow and multicoloured unicorn dress
These rainbow coloured dresses are full of joy and good humour. They are very original because of their colours, but also because of their cut or their pop or flowery details ...
For little girls looking for originality, the gold and multicoloured winged unicorn dress will be at the top of their requirements, with its headband and matching pendant: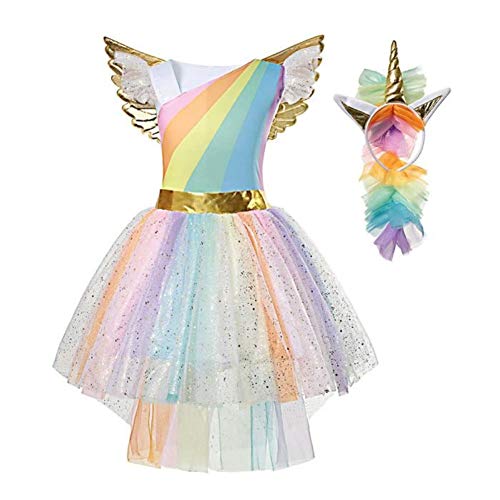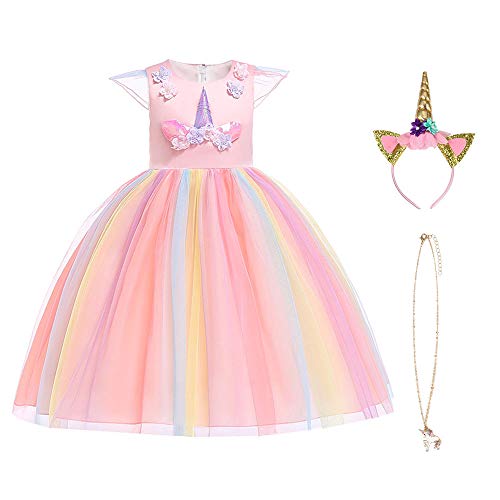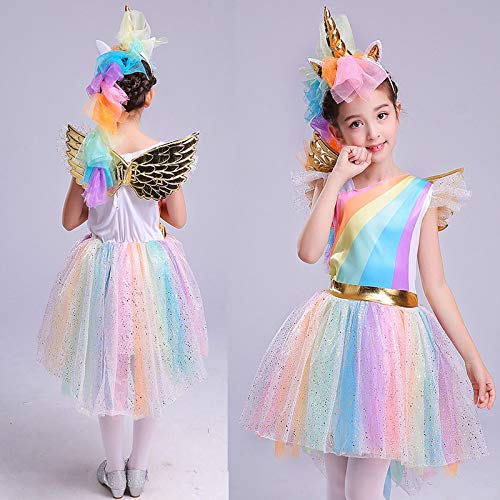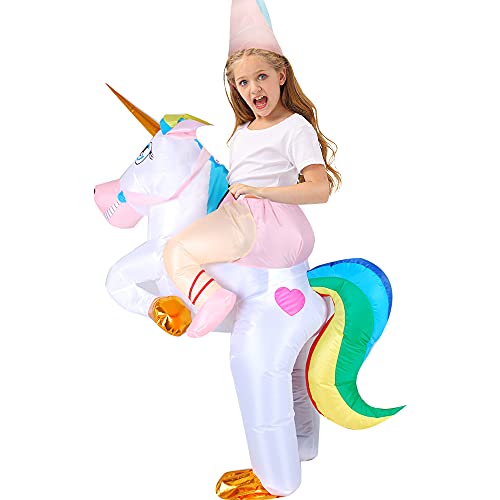 Rainbow floral unicorn dresses for whimsical princesses:
Multicoloured acidulated unicorn dress with headband :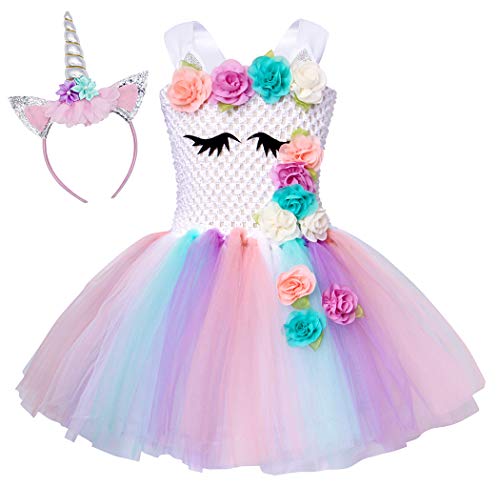 Originality and pop design for this unicorn dresses: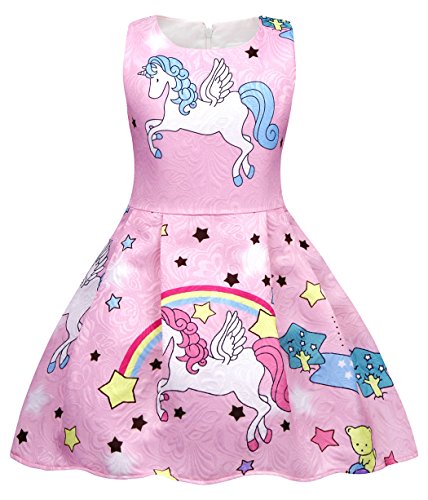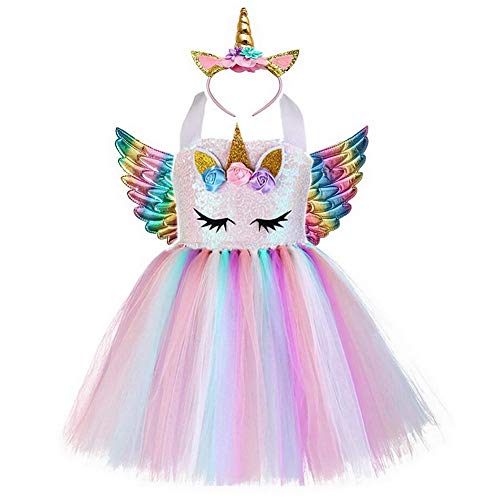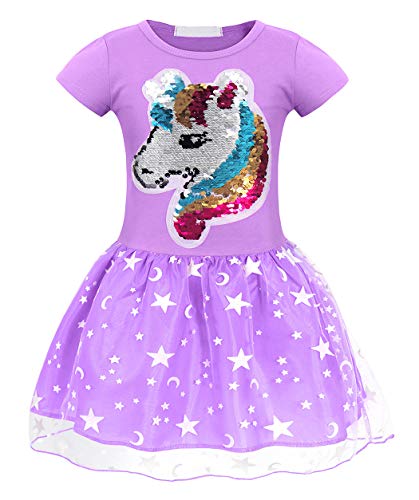 Unicorn themed baby tutu dresses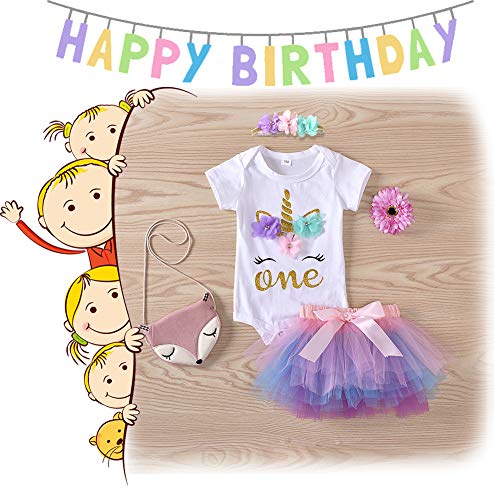 These adorable little tutu dresses for baby girls can be worn for a special occasion, costume party or birthday party or for a photo shoot with mum or dad.
Here are some festive baby tutu dresses:
Or finally, other wiser baby unicorn dresses to wear every day without moderation:
The mermaid is a creature that is both female and dolphin:
This incredible enchanting and magical creature has the vast world of the oceans as its kingdom. That's all there is to it. No wonder she fascinates girls so much, a creature full of power and exceptional beauty, she has magnificent long hair and incredible dolphin legs with shimmering, iridescent colours.
In the world of games and cosplay, you can find mermaid costumes in the form of a dress or, as a novelty, in the form of a swimming costume or should we say a wetsuit. Enough to make people jealous at the beach or at the pool.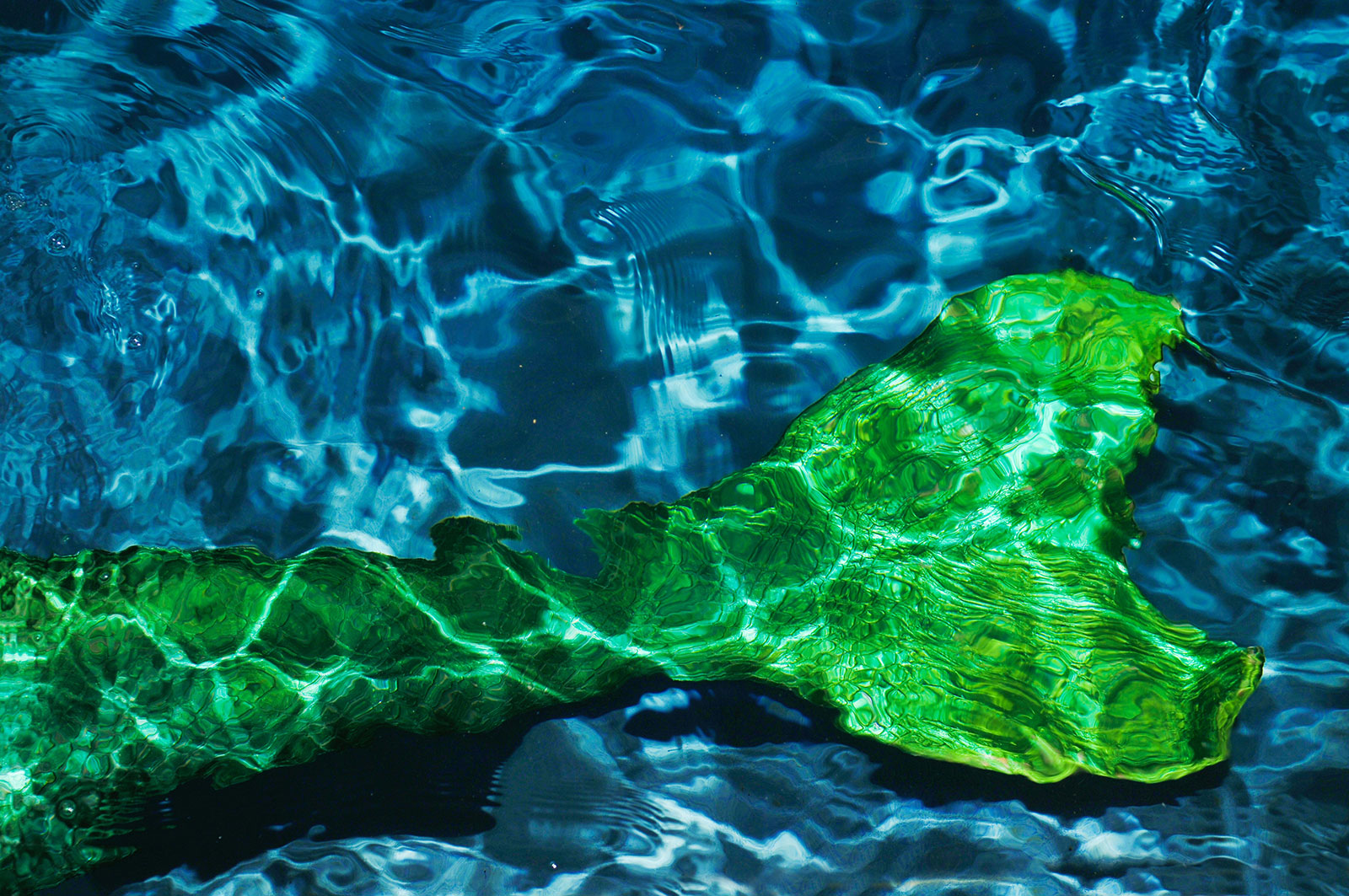 In the cosplay universe (playing dress-up), there are 2 kinds of mermaid disguise:
- the dress: often with sequins but always shiny and shimmering like the tail of a real mermaid
- the mermaid swimming costume: including a bikini set and a matching mermaid tail, also iridescent and shiny...
Mermaid dresses for dreamy girls
This pink mermaid dress seduces with its combination of materials: pink veil and shiny pink fabric, as well as its mermaid tail shape: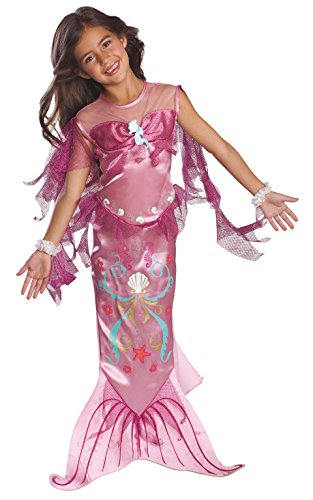 The two-tone mermaid dress, green and purple, is a trendy design for mermaid princess dresses, especially when the fabrics play on materials that recall the shiny look of the mermaid tail. Some also imitate scales.
We love this mermaid tutu bodysuit model which exists from 3 months to 3 years: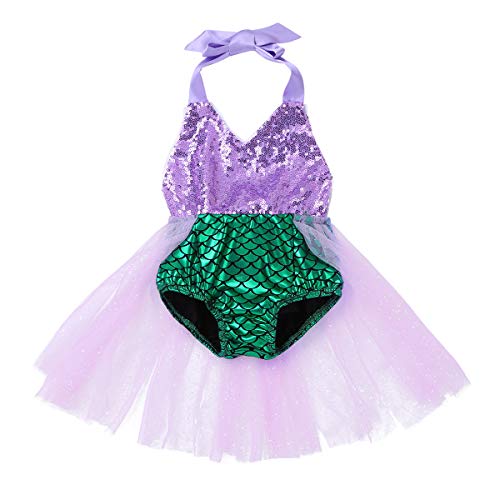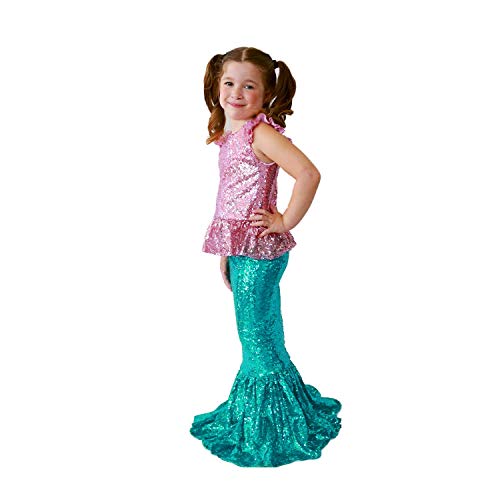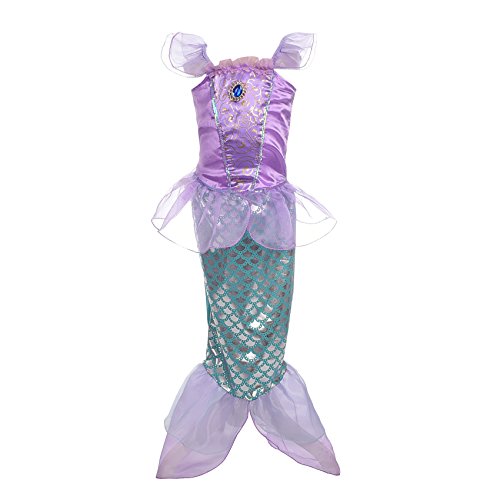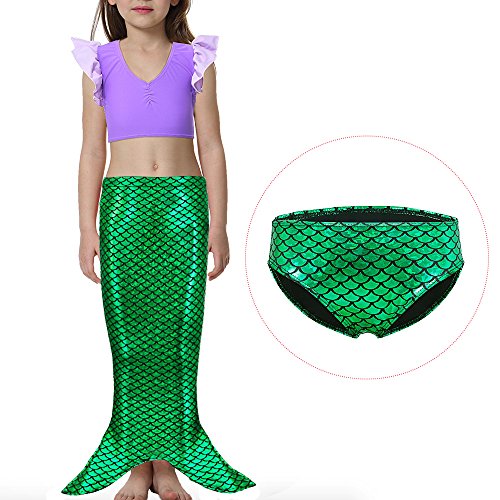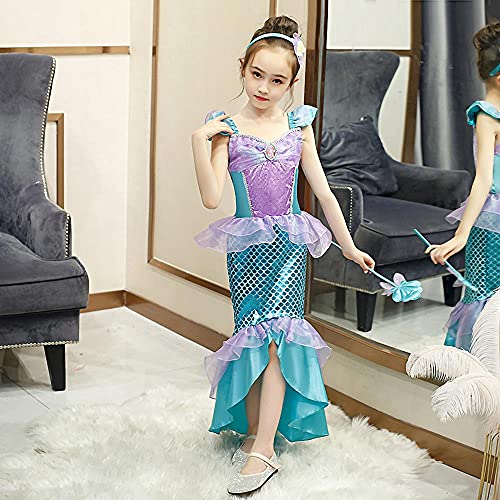 Mermaid swimwear for the beach or pool
Mermaid swimming costumes for girls are perfect for the beach or pool. They come in many variations and colours, from cheerful to rainbow to bright.
Little girls love this rainbow mermaid tail swimming costume with hair flower and matching bikini:
Here, the pink mermaid bikini set with the seashell top and matching scale bottom with the iridescent pink scale mermaid tail. The pink flower crown completes the mermaid look perfectly!
To swim like a mermaid, some bikinis include a mermaid's tail as well as a monopaddle. This mermaid cosplay set is perfect for swimming in the sea or pool, at the beach or at home.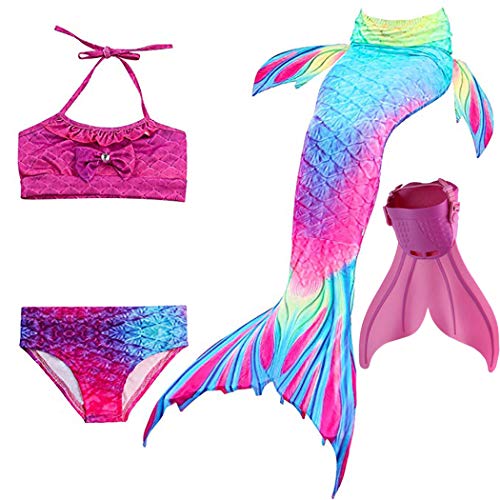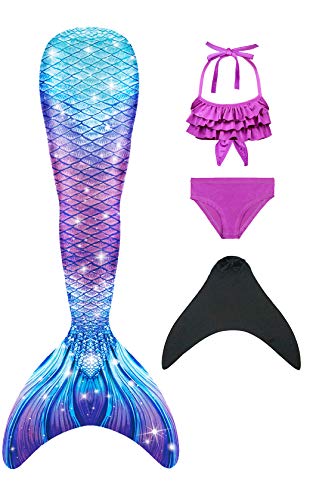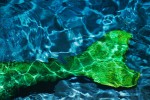 Continue Reading
Do you want to be a rainbow mermaid?
Definitely trendy, the rainbow mermaid tail will be worn without moderation this summer instead of the classic girl's swimsuit. Its single-tiered design allows you to swim like a dolphin and feel like a fish in the water looking like a little mermaid!
Finally, for girls who like to relax like a mermaid, we like the cosy pink leg blanket: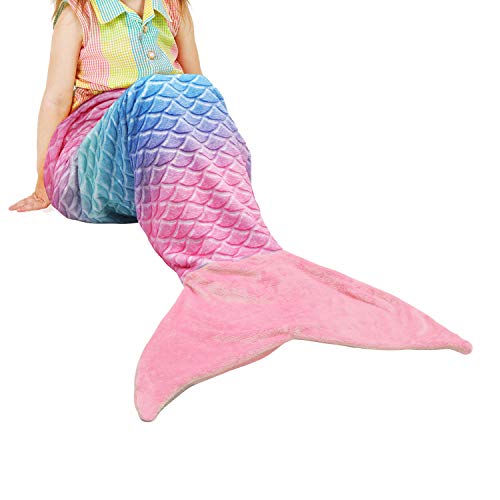 The fairy creature par excellence:
She is recognizable by her small size, her pretty wings that she waves around and her incredible magic wand. Her universe is that of the world of trees and the forest. What do you mean, you have never seen one? Perhaps they only show themselves to souls who believe in them, like your dear child.
Of all the colours, you will have to choose the fairy dress of your favourite colour.
Green fairy dress in the style of a woodland fairy or Tinkerbell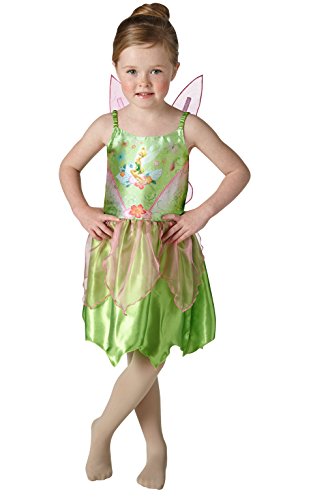 Other little fairies of all kinds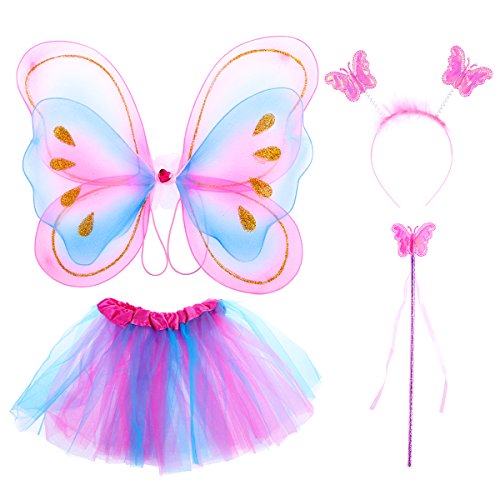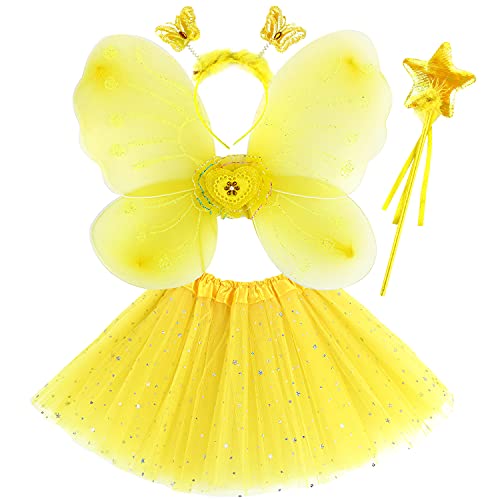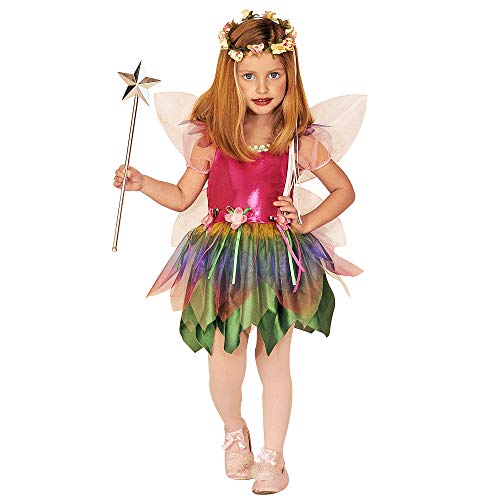 Rainbow tutu princess dresses
She's a rainbow-coloured pop princess, with an adorable multi-coloured puffy tutu. It's hard to say if it's Barbie Dreamtopia or Blondine Rainbow (a doll from the seventies) that inspired this trend or My Little Rainbow Pony.
Anyway, a Rainbow tutu is ultra trendy and ultra girly. To be worn for fun or for a special occasion, good mood to be consumed without moderation...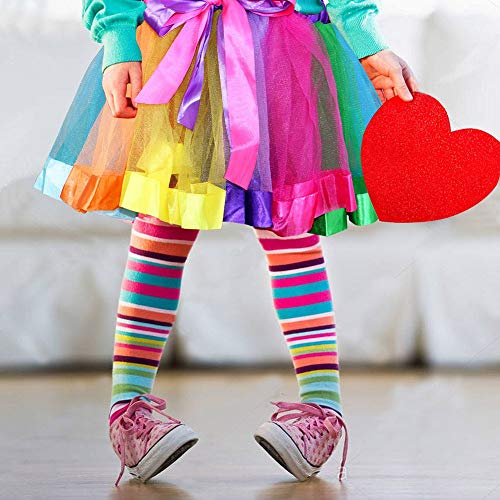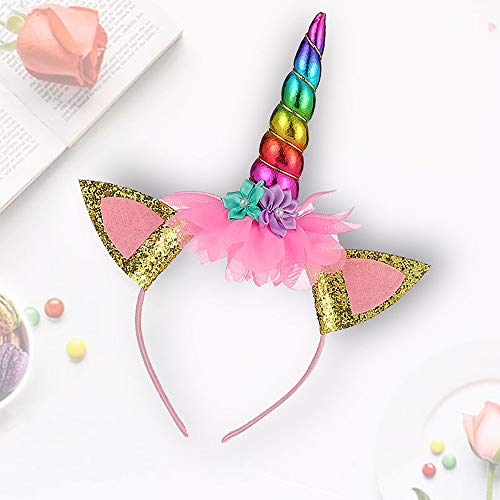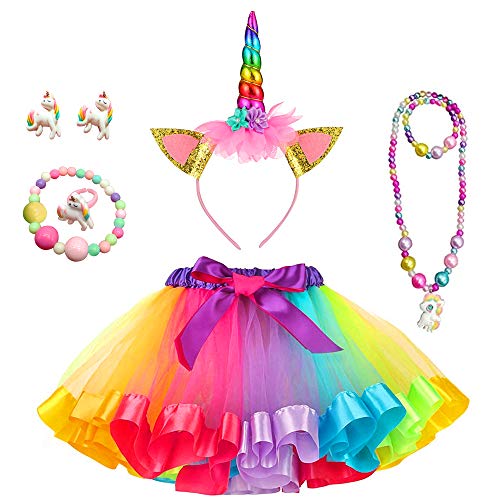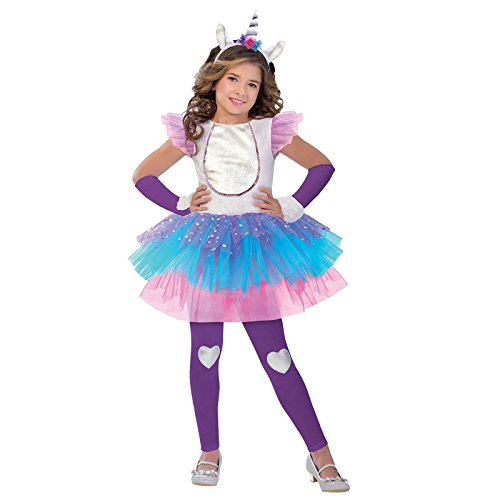 Have you found your little girl's dream princess dress? If not, perhaps you are looking for a more classic princess dress?
Or maybe a Disney princess dress like Minnie Mouse ?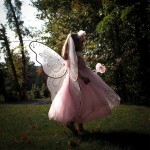 Continue Reading
Gorgeous Princess dresses for girls
All little girls love to play princess. The dress is the essential toy garment for this imaginative game. Here are the most beautiful dresses for your real little princess...