Mermaid Barbie and other mermaid dolls
The mermaid is a key figure in your child's world. In barbie version or other trendy mermaid dolls, she will sparkle in the bath and in the hearts of girly little girls.
The mermaid is one of the most trendy dolls this year. She evokes a magical and colourful aquatic world and she invites herself into your child's daily life. She will indeed share your child's bath for some very seaside imaginary playtime. She is also the perfect toy for the garden pool or beach days. It is an original doll which offers various options depending on the model: surprise mermaid doll, light and music mermaid doll, mermaid doll that changes colour...

Table of Contents
Table of Contents
Which mermaid doll should I choose?
She comes in many formats and the hardest thing to choose is whether she is a mannequin like the Mermaid Barbie from the Dreamtopia collection, a large doll, a cloth doll or a doll.
She is also available as a Lego or Playmobil style construction set.
Depending on the age and taste of your child or the dolls she already has, you can choose one category or another.
Mermaid dolls are aimed at a young audience of girls (around 3 years old).
Mermaids in mannequin format, such as Barbie, are more for girls aged 5 and over. You will find mermaids from the Barbie Dreamtopia collection as well as Disney princesses like Ariel.
Finally, there is a wide range of Lego and Playmobil mermaids for fans of construction games and wonderful mermaids.
Mermaid Barbie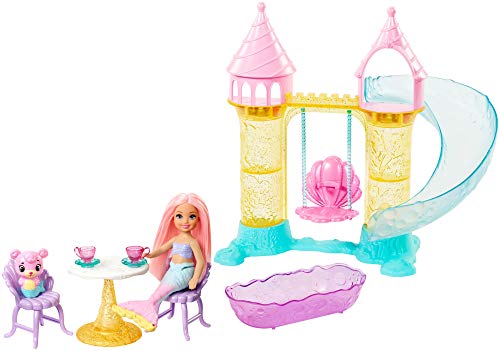 The mermaid barbie is the latest trendy barbie. She seduces by nature... She's a mermaid... How can you resist her charm? She comes in different versions and formats, such as the classic but very colourful mannequin format like the Dreamtopia version or the mini format. We love her sparkling mermaid tail in rainbow colours.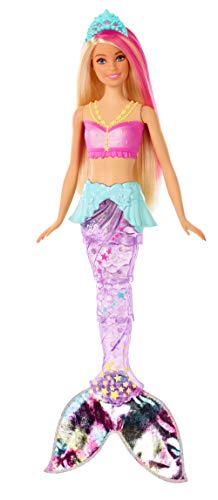 Mimi à croquer in a mini version, but still as colourful as ever: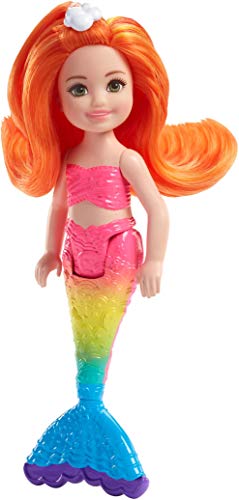 She is the perfect doll for dreaming and playing in the bath. The mermaid barbie will also perform water dances with flipper movements: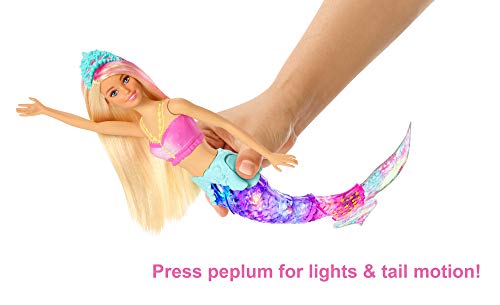 In short, this is a really girly trendy doll. To increase the fun, there is a range of Barbie Mermaid Surprise dolls available in classic and mini sizes: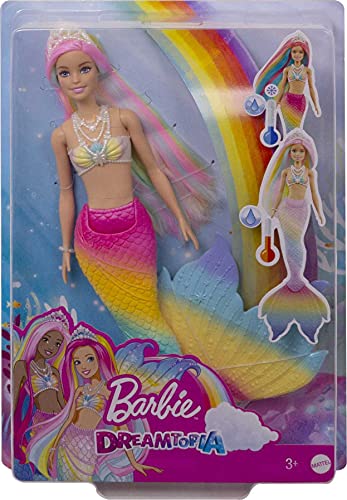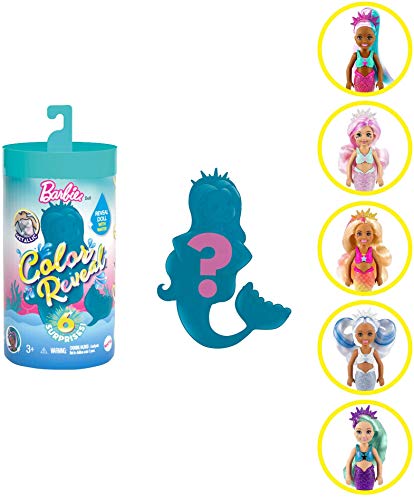 Note that for these surprise mermaid barbies, the mermaid will have to be immersed in water to reveal her colour, the pleasure of surprise and suspense...
Little girls love their very girly look with real mermaid hair in original blue, pink, mauve or rainbow colours...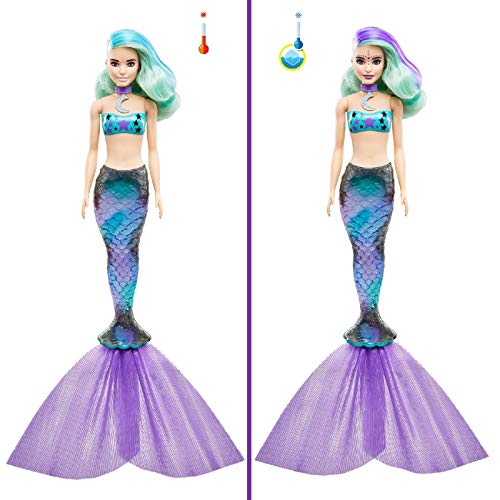 In short, a mermaid collection that lives up to its name. The mermaid tail is also very original and colourful, glittering and/or two-tone.
The surprise effect and the accessories to be unwrapped and collected are reminiscent of the principle of LOL surprise dolls.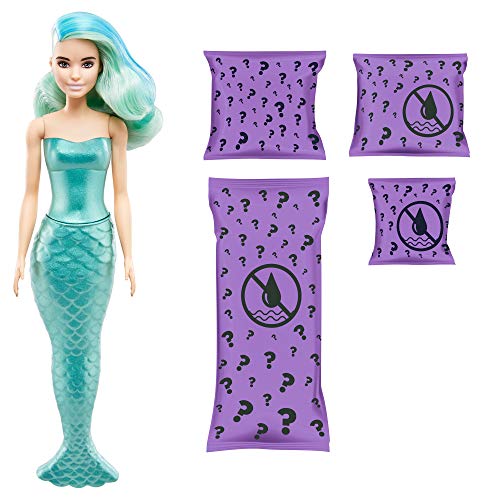 For the true fans, the bikini and mermaid tail clothing sets will be able to dress up all the classic barbie style dolls. And at a low cost.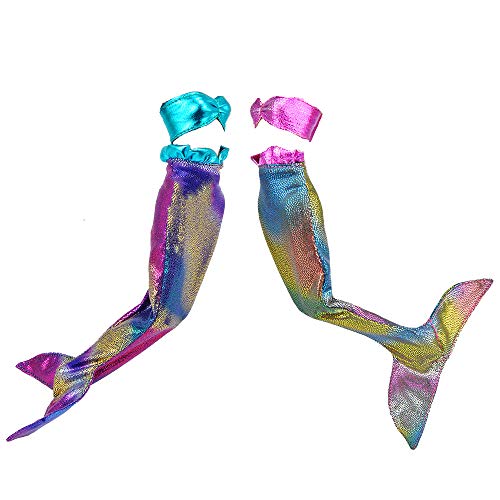 There is also a Ken Mermaid version to complete the range: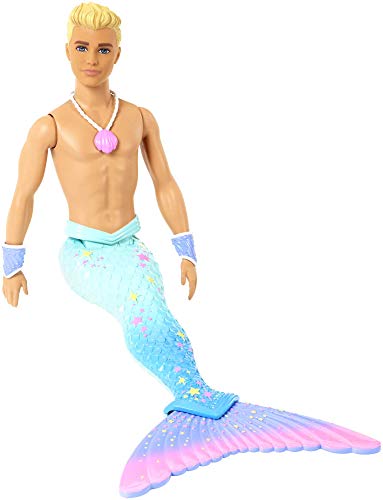 Disney's Mermaid Princess Ariel
The pretty red-haired mermaid also seduces little girls... With her pretty girly outfit.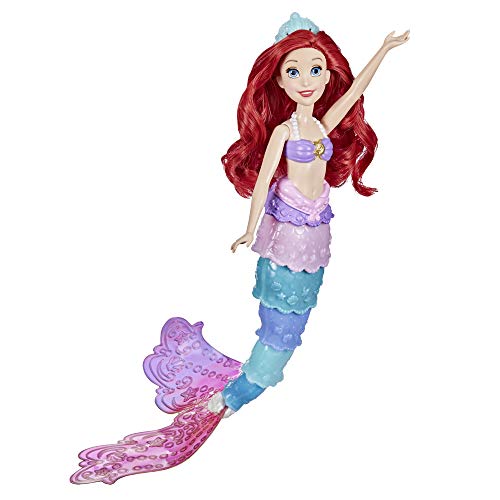 Here she is in a different outfit, with a purple top and a glittering bottle green tail.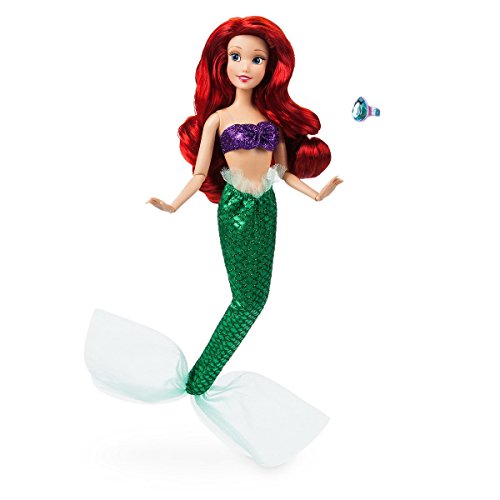 For the die-hard fans, the singing mermaid Ariel can be offered.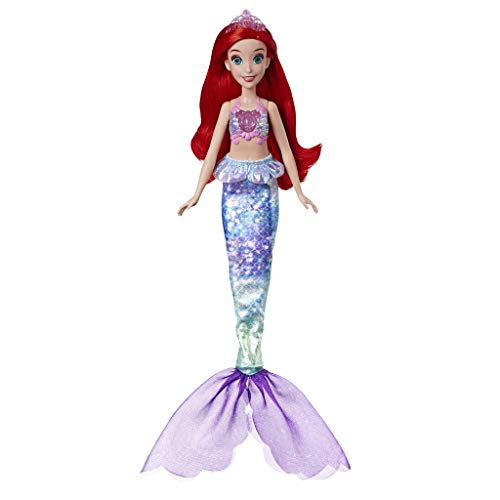 Finally, the trio of mermaid sisters will make it possible to multiply the game scenarios and also to play with girlfriends visiting the house: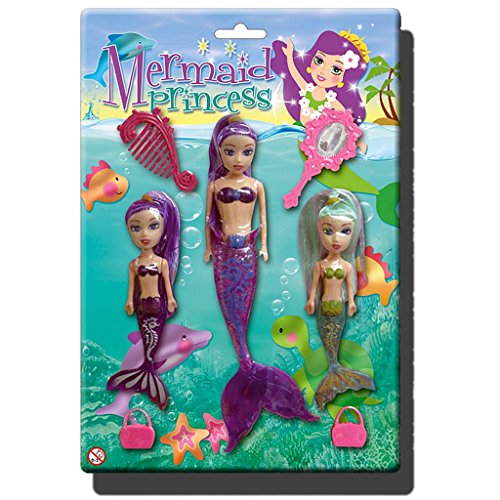 Another model format is the mermaid Steffi and her daughter Evi with their dolphin friend by Simba. Underneath the mermaid-like appearance lies a mother's love.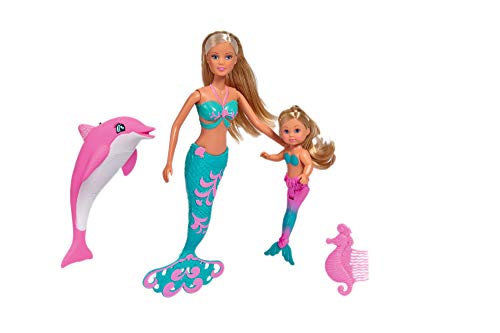 The mermaid doll large size
At around 30 cm, this format is also very attractive. It is certainly more imposing than the mannequin doll but also more childlike.
Like this pretty 30cm high Ariel mermaid whose tail lights up as if by magic when you shake the doll. She sings the most beautiful Ariel songs when you press her necklace.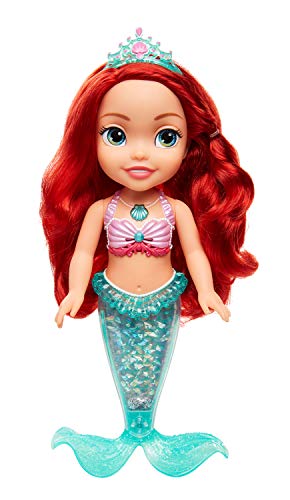 The mermaid baby doll
The mermaid baby doll is designed for the youngest children and is the ideal toy for little girls' bath time. It is suitable for children aged 3 years and over. This mermaid doll from Bébé Alive is available in three variations and can pee, wear a nappy, be a mermaid and go in the bath.
Another mermaid doll for girls from 18 months, the Bloopies mermaid doll.
Or rather, the Bloopies mermaid dolls: Sweetie, Lovely, Flowy, Luna and Max. Each one has a unique personality and a cute look with bright, pearly colours.
They can spit water out of their mouths and blow bubbles with soap. What's more, they change colour in hot water as if by magic!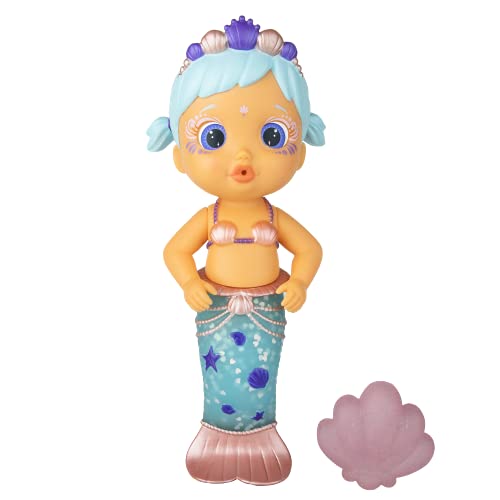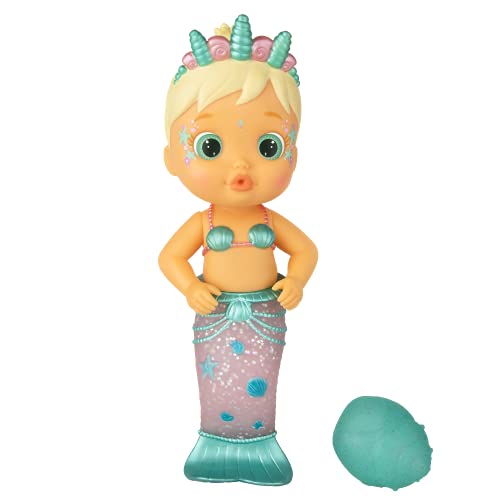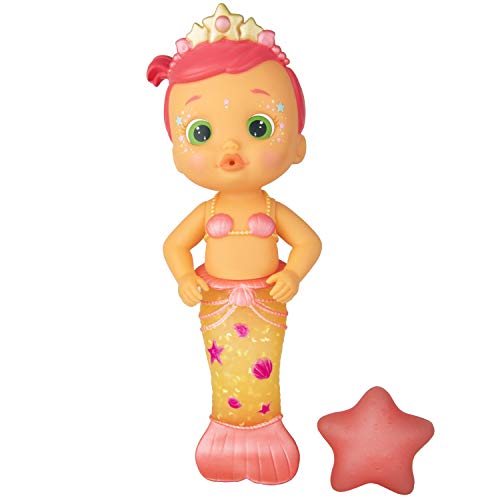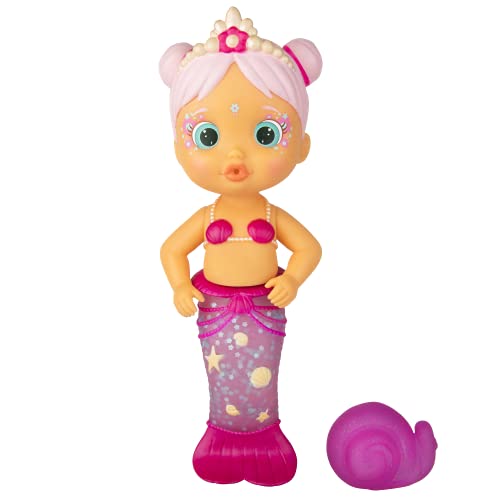 The building set with mermaid
The mermaid playmobils
Playmobil offers mermaid characters and worlds reminiscent of this magical water world. Here a beautiful blonde mermaid with a pink tail playing with her image in a mirror decorated with seaweed and a seahorse.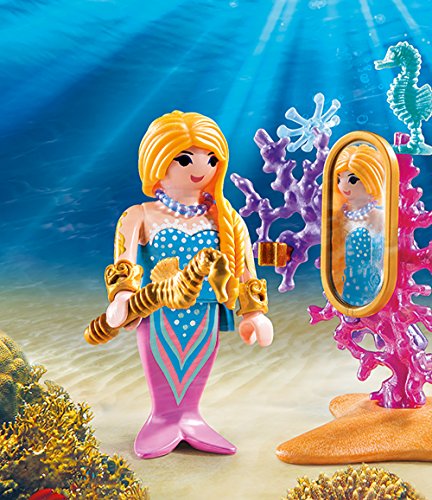 Or this beautiful mermaid with blue hair and scales accompanied by the god of the sea.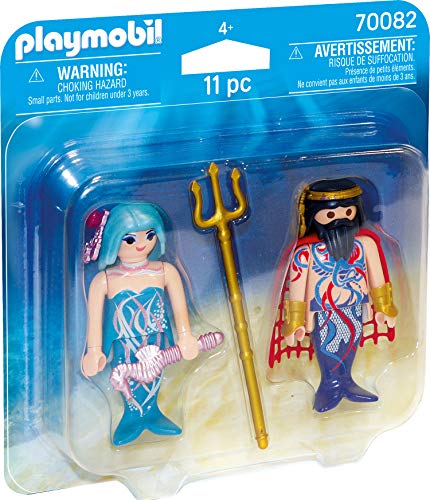 The family of aquatic happiness is this one, the mermaid family with daddy, mommy, baby and sis:
It is really a fairy and girly universe that playmobil offers us with this luminous shell populated with mermaids and other fish...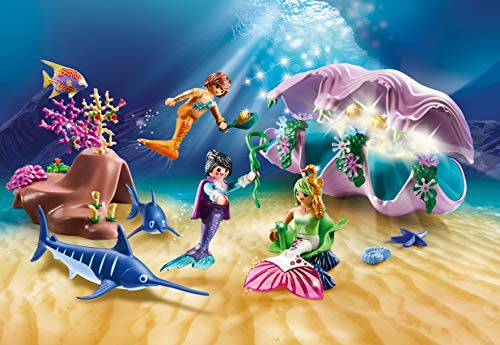 There is also the sea snail as a mermaid's home, the mermaid beauty salon, the coral pavilion with mermaids, the mermaid carriage.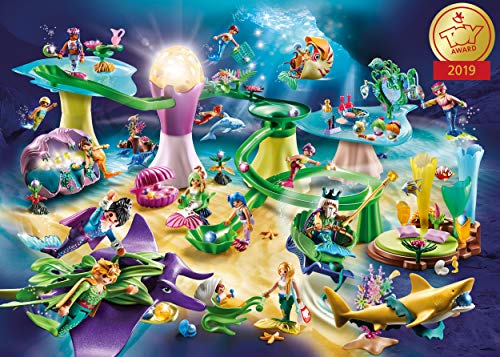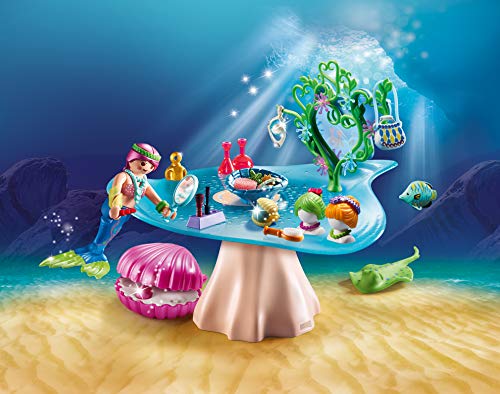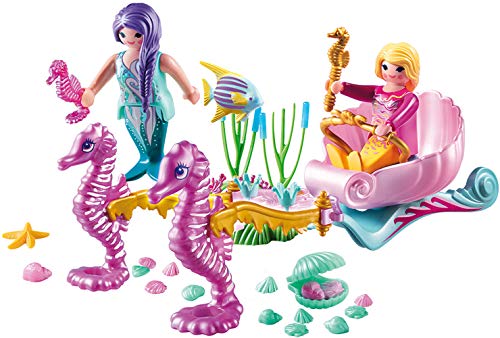 The mermaid legos
The perfect construction set to have fun like a fish in water, Lego now offers very girly worlds from the world of Ariel. Starting with the practical and colourful Lego Ariel boxed set, to be carried everywhere.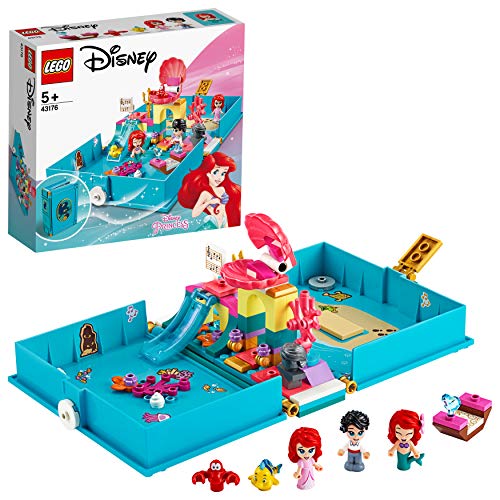 For a more elaborate building set, especially for older girls, there is Ariel's boat, Ariel's castle or Ariel's palace.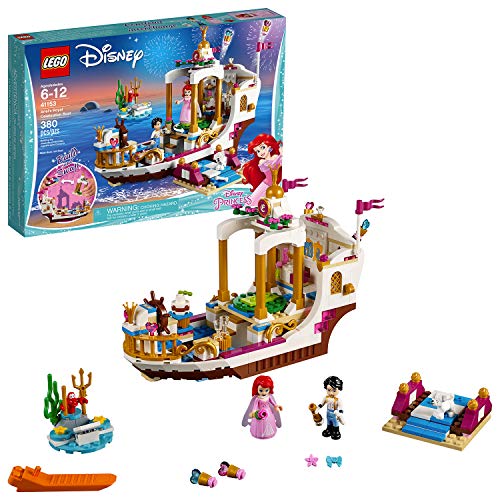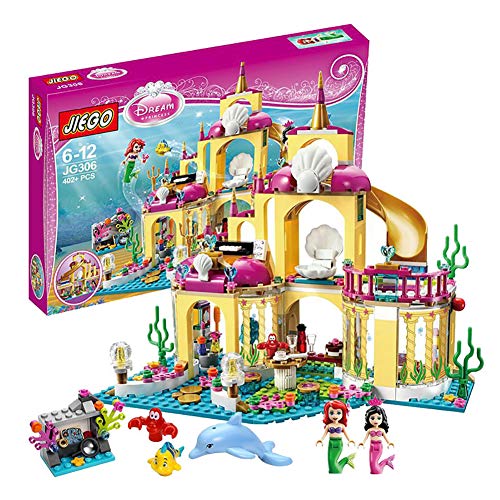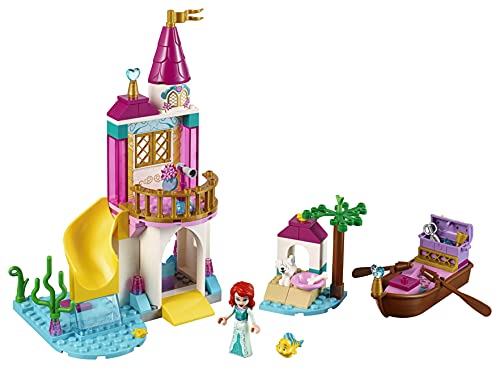 For 2 year old girls, the Ariel Duplo, a small water castle with a slide, is a good choice.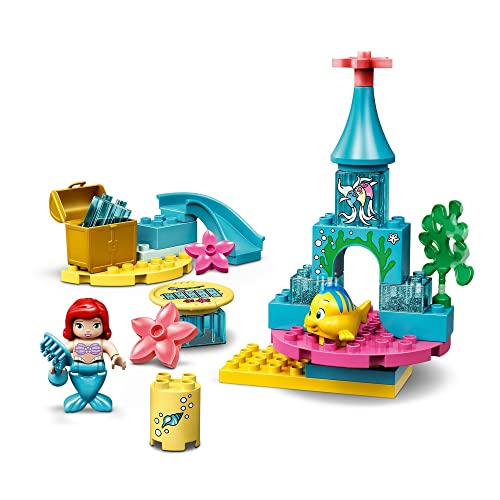 Mermaid plush dolls
Soft and shimmering, the Doudou mermaid doll is available in blue or pink with a pretty sparkling scaled tail or in an ultra soft cuddly version.