LOL surprise doll clothes and dresses for girls
Your little girl will love wearing her dresses made from the girliest dolls of the moment, the LOL dolls.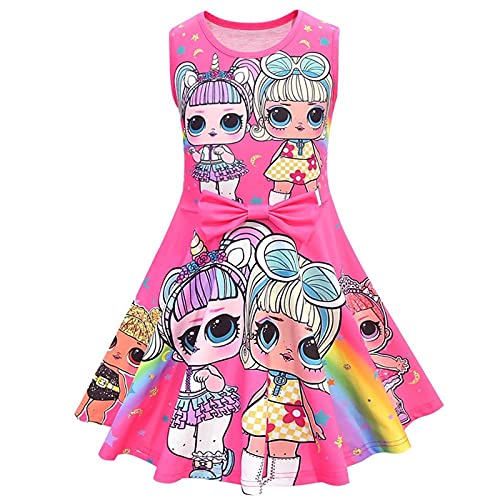 When to wear a LOL doll dress?
LOL doll dresses can be worn on all occasions:
- as an everyday dress
- as a fancy dress
- as a babydoll dress for pyjamas
- as an original party dress for a birthday party or a party with friends
Princess-girly has selected the most girly LOL doll dresses for real LOL dolls fans:
LOL dresses for summer and everyday wear:
Your little girl will love the LOL dresses to wear for summer. They are original and girly. They can be very simple and pleasant to wear 100% cotton.
Adorable little LOL doll dress in grey with a little flounce. With its short sleeves, it is perfect for the summer: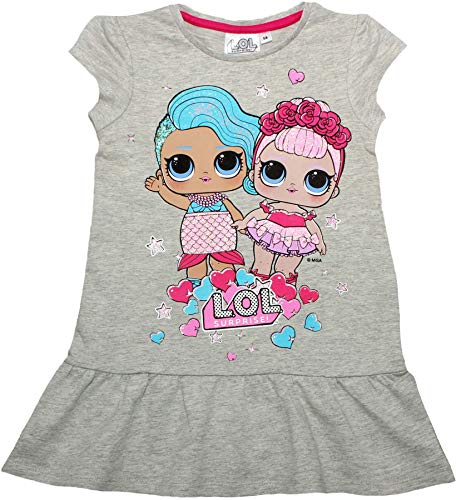 For those who prefer a two-tone or multicoloured LOL doll dress to a plain dress, here is the LOL surprise two-tone dress with heart patterned stockings: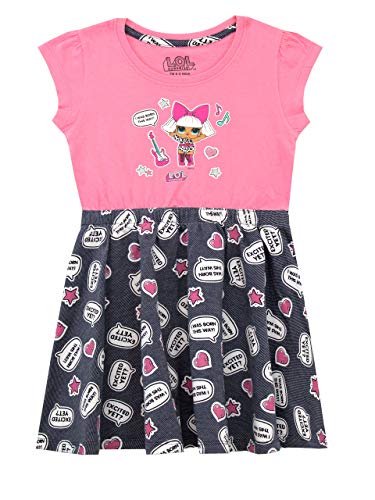 LOL dresses for summer and parties:
Whether it is for a festive summer evening or a birthday party with friends, the LOL dolls dress is more sophisticated as an evening dress with veiling or frills:
The LOL doll evening dress with or without sheer and frills: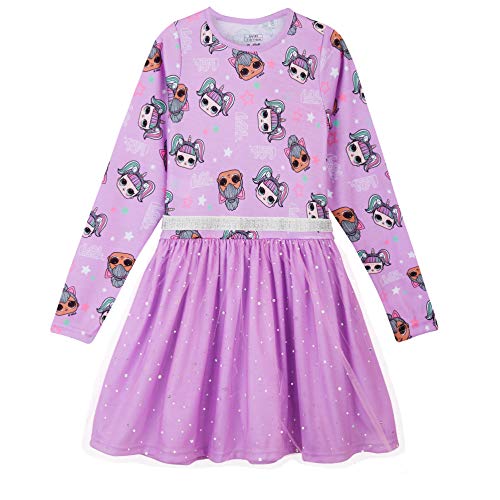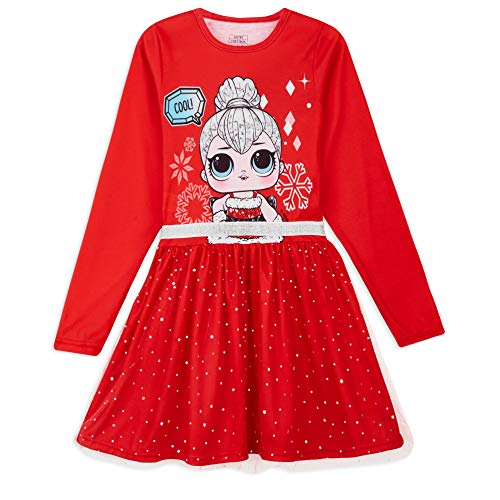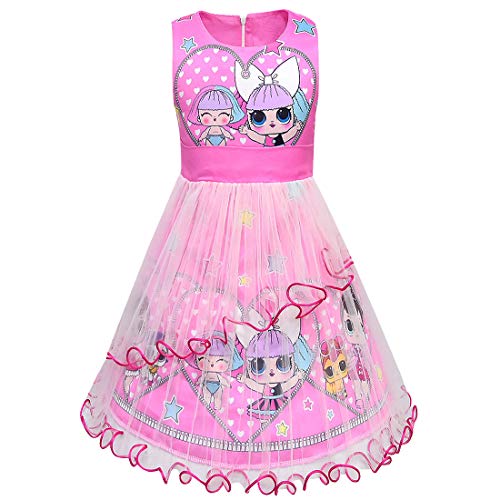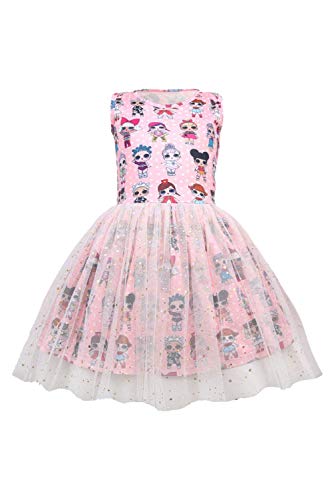 We like its original cut and its really girly pink colour.
The LOL dress for the holidays: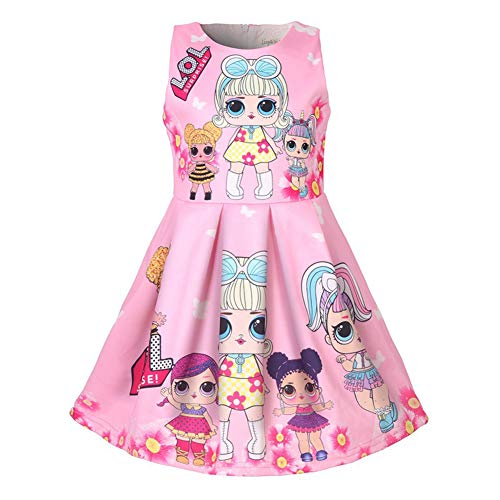 Perfect for a birthday party or a day out with girlfriends, the LoL dress is sure to be the envy of many. It is available in light pink and other colours.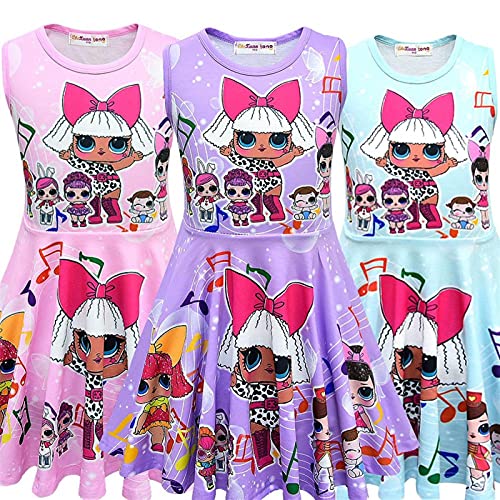 the pop skirt and LOL doll t-shirt version with a small handbag to carry:
For all the little girls who prefer to wear a skirt instead of a dress, this little set with skirt and coordinated bag is very girly and pop with its LOL dolls on a fuchsia striped background.
LOL dresses to sleep like a doll:
They are also perfect as nightgowns and girly pyjamas.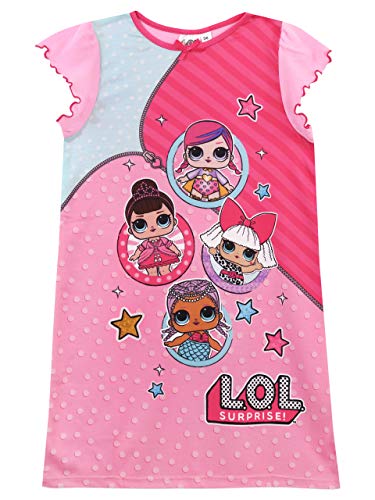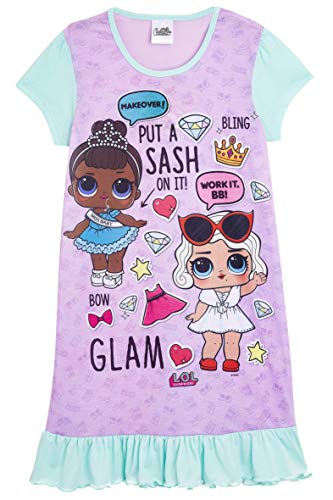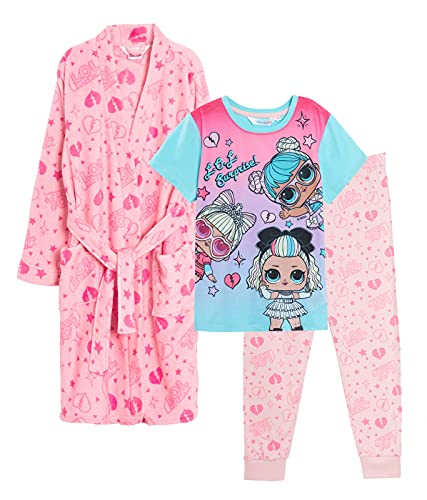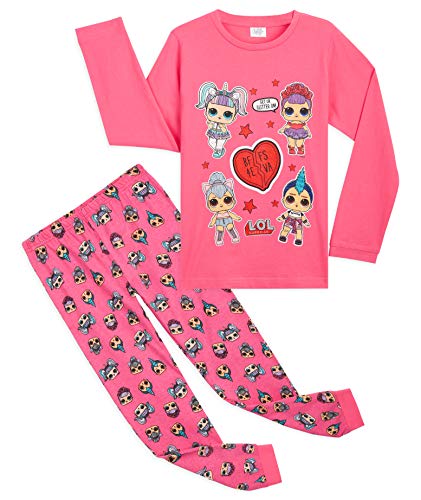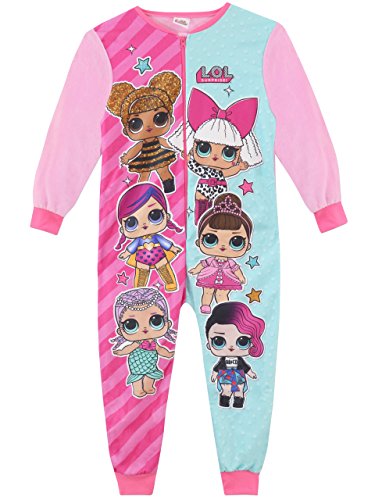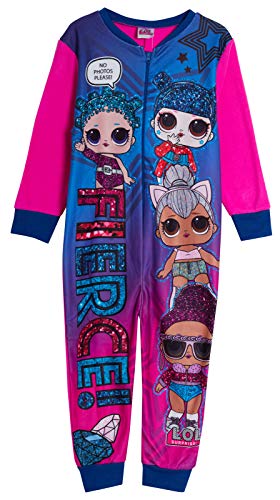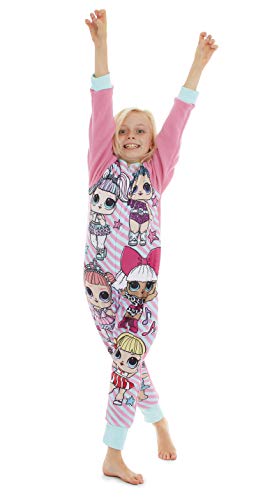 LOL dresses to dress up in:
For partying or playing dress-up, LOL doll dresses are really girly costumes reminiscent of the original, pop outfits of the LOL dolls themselves.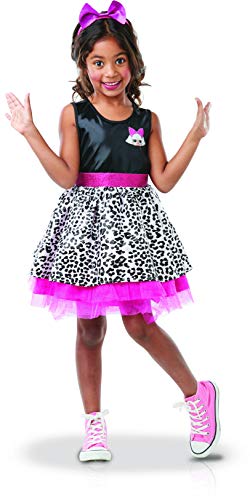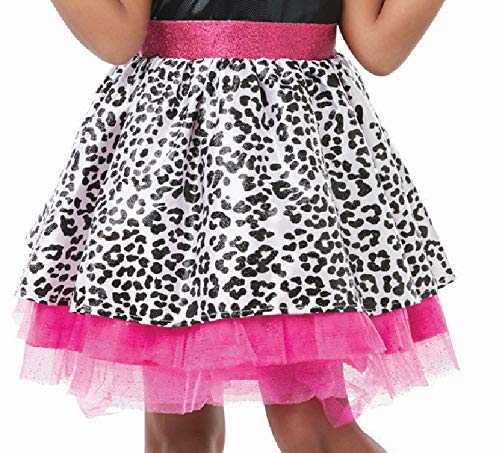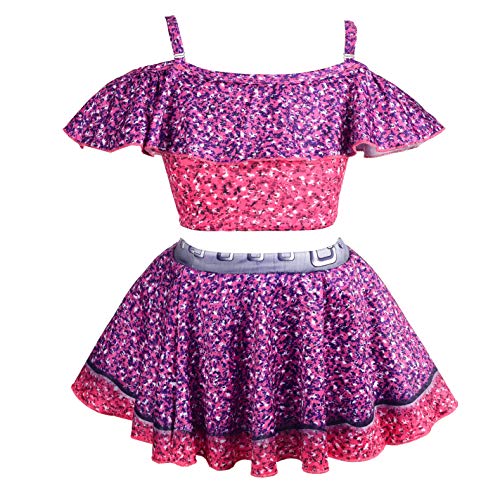 Complete the LOL doll outfit with other LOL doll clothes or accessories
Finally, all LOL doll dresses can be completed with a LOL doll bow, a LOL doll backpack, LOL doll trainers or other clothes in the image of this adorable mini doll with big soft eyes and curly hair.