Girly bedside tables for a fab girl's bedroom
The bedside table in a girl's room is part of the essential furniture for a functional and well designed room. There is now a wide range of girly bedside tables, find yours!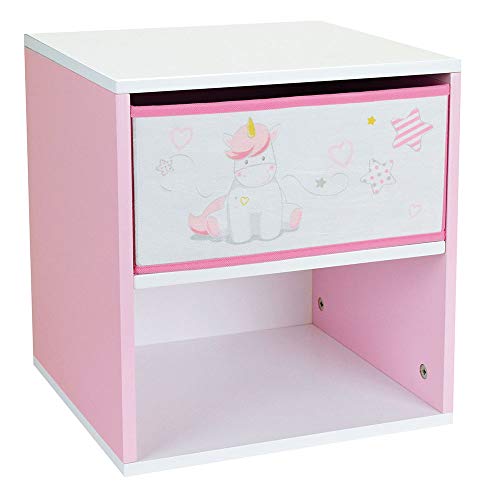 The bedside table is the small piece of furniture found next to the bed, and is very practical for placing a bedside lamp, alarm clock or books. There are many styles of bedside tables available today, so find the one that will perfectly match the decor of your daughter's room.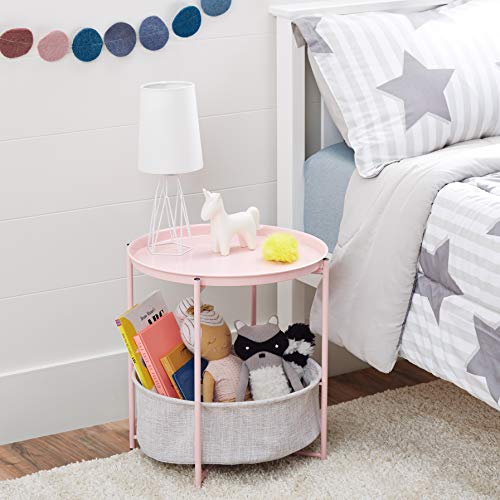 What are the criteria for choosing a girly bedside table?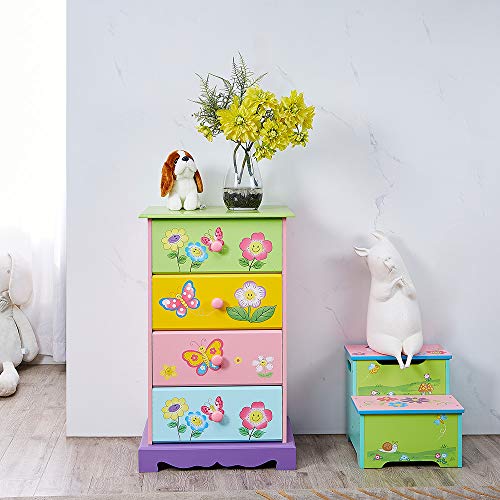 Here are the criteria to take into account when making your choice:
- the material
- shape
- design
- colour
- price
- style
Which material for a girly bedside table?
Today, bedside tables for girls' bedrooms are made of many different materials. They can be made of wood, solid or plywood, chipboard, metal or solid plastic, glass or mirror, or bi-material.
The quality of the raw material will have an impact on the price but also on the style.
Wooden girly bedside table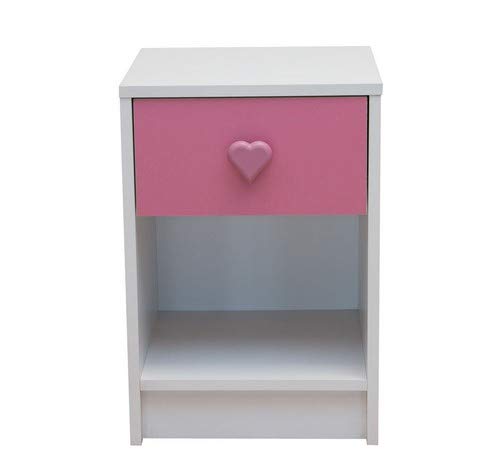 There are different woods, and different qualities of wood. A girl's bedside table can be made of solid wood, plywood, chipboard or MDF (wood fibre board).
A solid wood bedside table will generally have a higher cost and also a longer life span.
For a very childish bedside table that you only expect to keep for a few years, the price will be an important criterion. There are many models of bedside tables for girls made of wood and MDF.
For example, this original bedside table is made of wood (the legs are in pine) and MDF: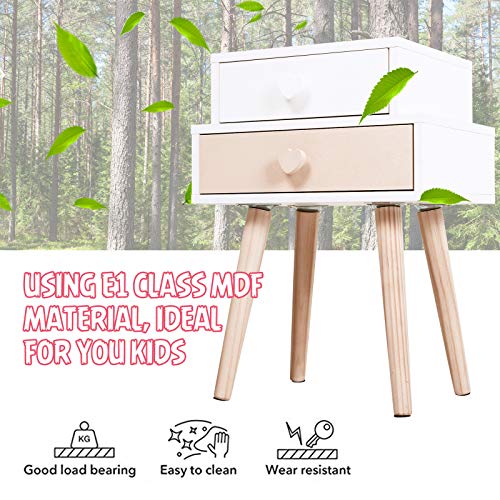 This other model of bedside table for girls is characterized by its original round shape and its three modular pink and white drawers. These drawers fit together like boxes and are modular. Be careful, they do not slide.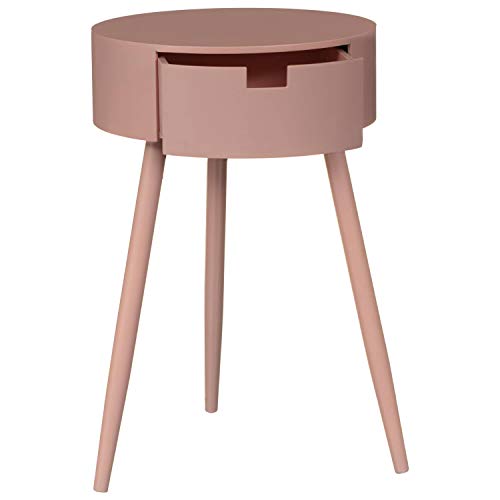 These pink bedside tables are sold by 2. They are made of high density composite wood and high quality non-woven fabric. The rounded corners are perfect for a little girl's room. In short, they seduce with their candy pink colour and their simple and efficient design.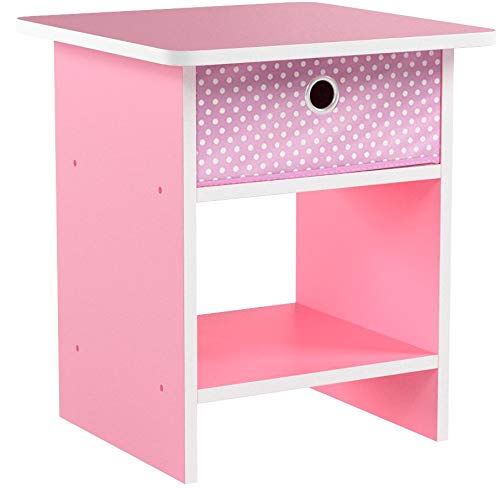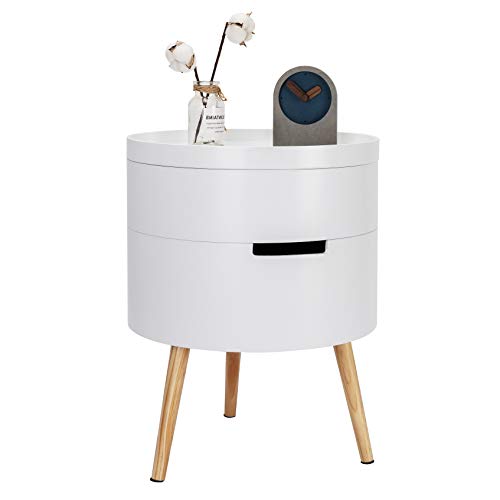 In fabric
Bedside tables made of textile materials bring a caustic and cosy touch to a bedroom.
This is the case with this very pretty fushia pink bedside table in velvet.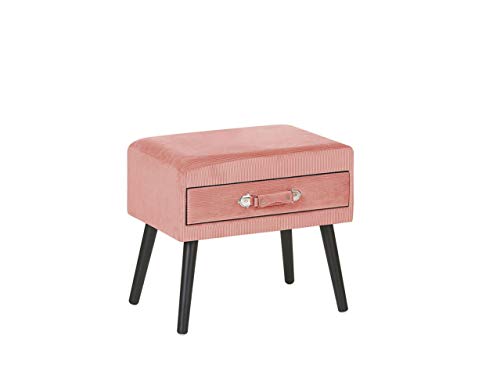 Made of metal
Perfect for an original decoration with a modern and industrial look, the bedside table in white steel and oak.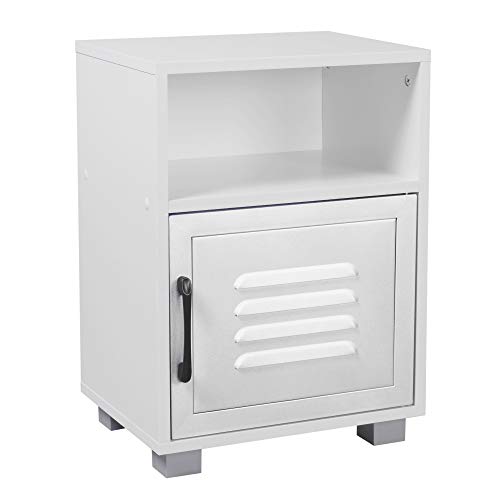 In the mirror
The mirrored bedside table will add a touch of elegance to a teenager's bedroom. This glamorous chic style is back in fashion.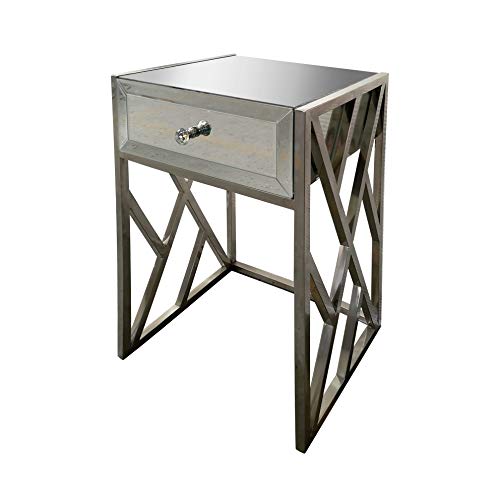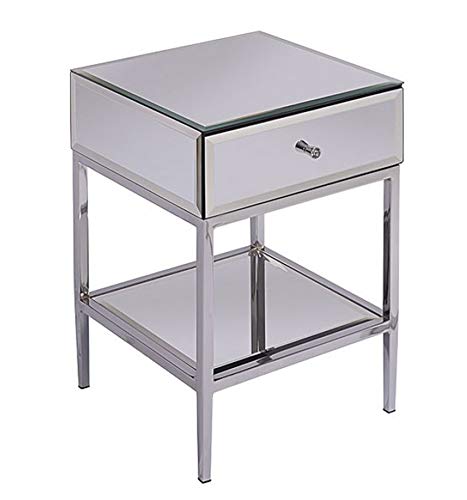 The mirrored bedside table can be single or multi-drawer.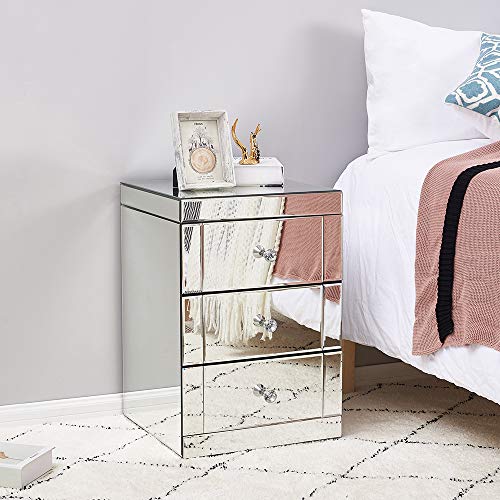 What shape for a girly bedside table?
The bedside table for a girl's room can be rectangular or round. The rectangular shape will be more ordinary and conventional but also easier to place against a wall on one side of the bed.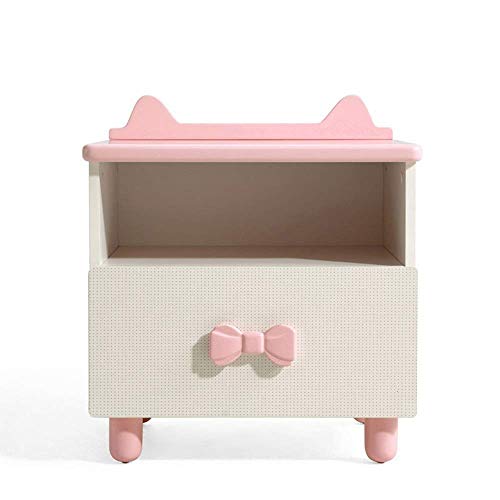 The round shape will be more original and contemporary.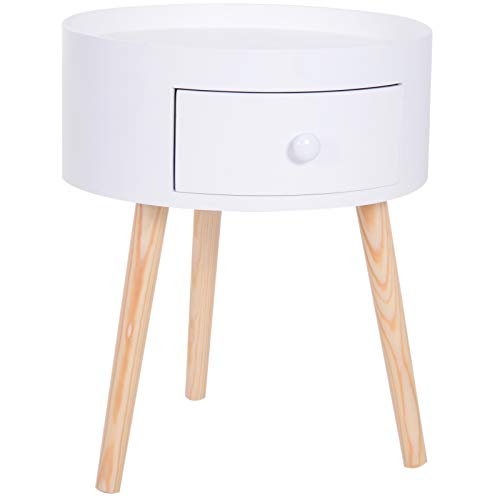 It can also have a very original shape with an animal head design.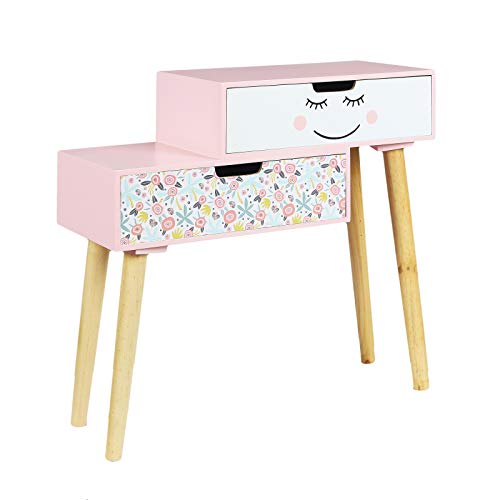 What design and style for a girly bedside table?
The design of a bedside table can be basic or elaborate.
The classic bedside table normally consists of a drawer and a space under the drawer.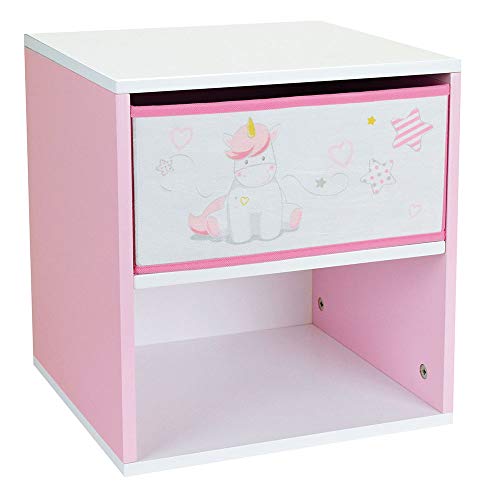 For a more original look, you can opt for a design with legs. Their length and orientation can vary, for a more or less modern or contemporary look.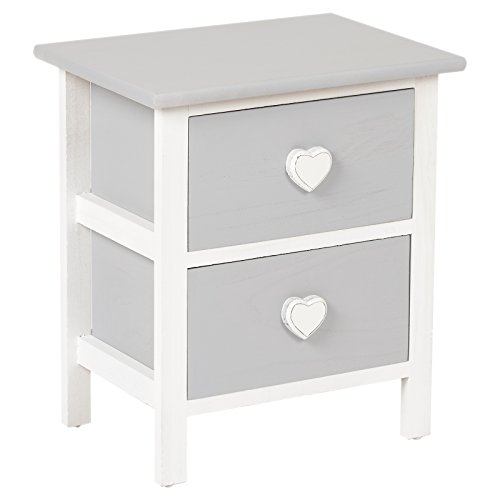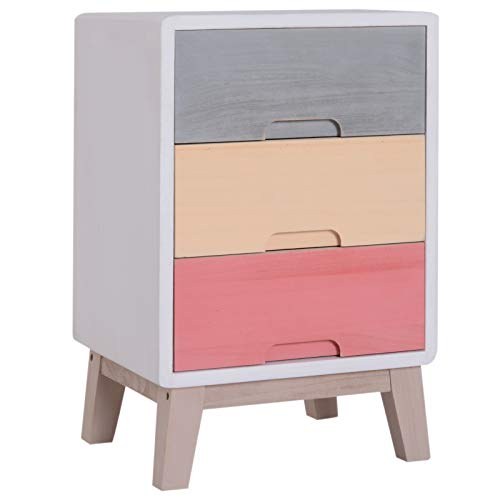 For girls who need storage space, a bedside table with several drawers is the best choice.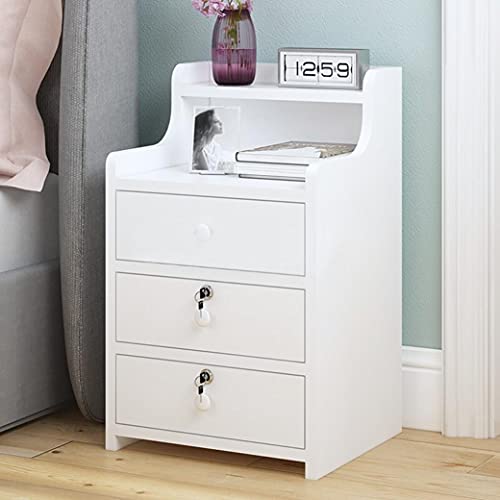 In the world of bedside tables for girls, we find the following categories of decoration: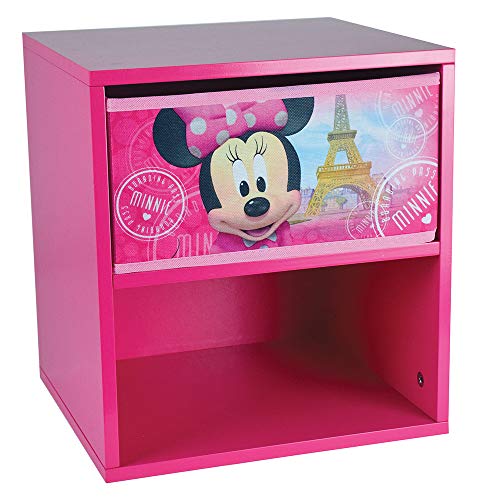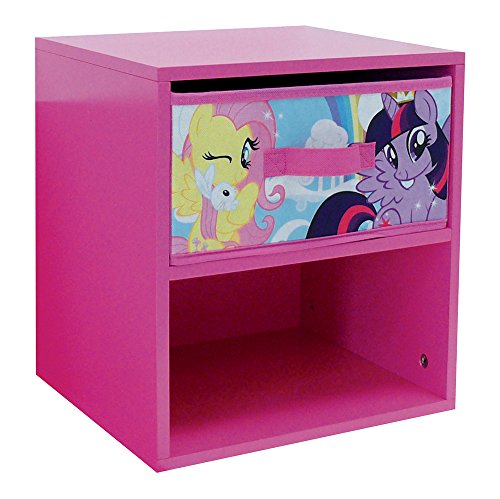 romantic or baroque look: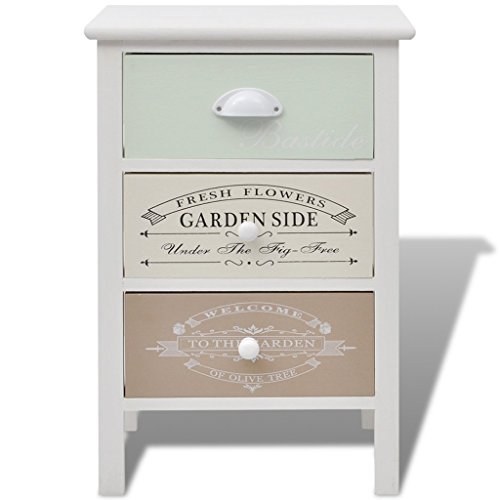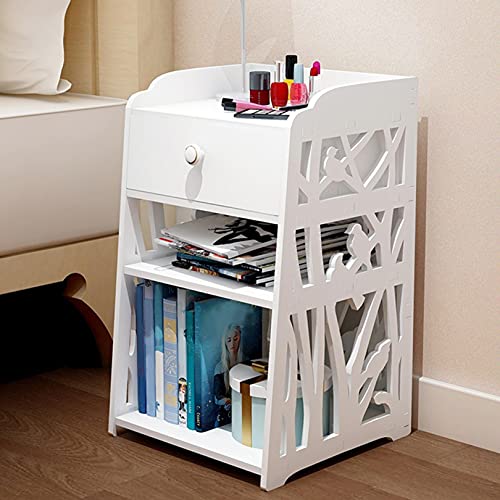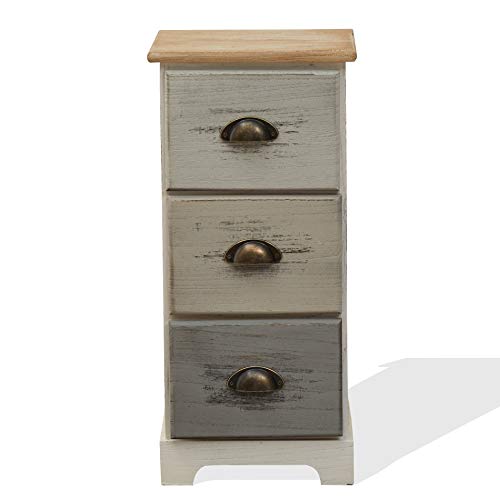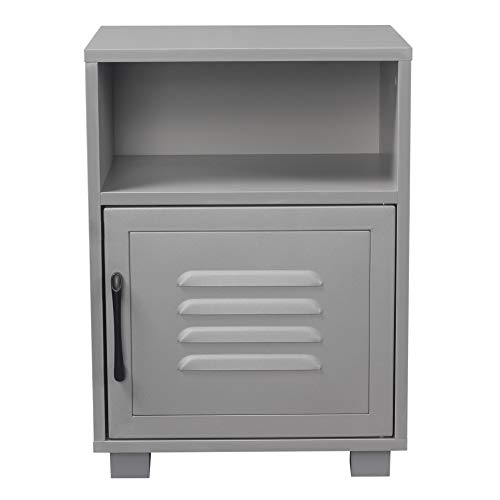 contemporary Nordic look: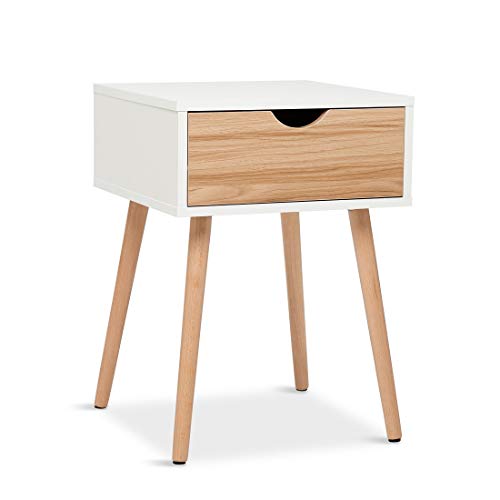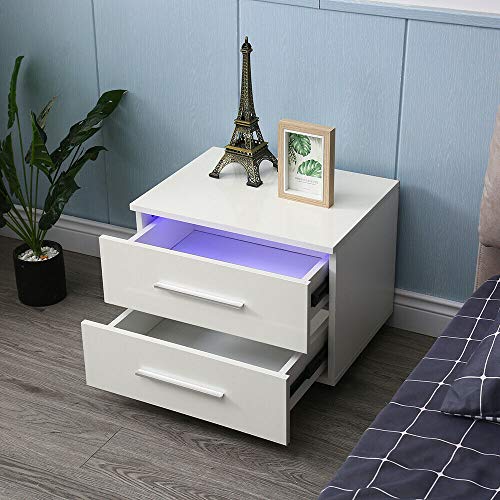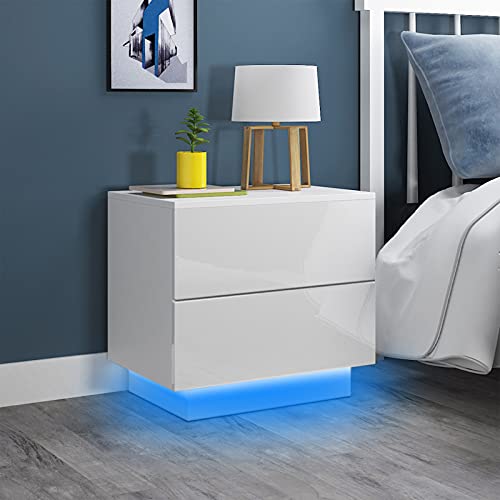 What colour for a girly bedside table?
The colour of the bedside table should match the rest of the furniture in the room and the decor of the room.
Pink is a colour that is often used in girls' bedrooms, especially for bedside tables.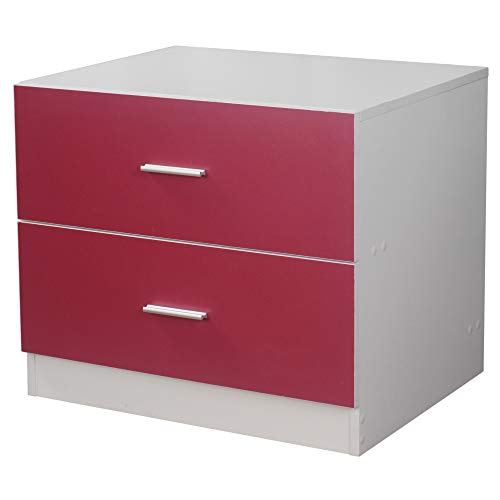 Then comes white, all-purpose, innocent and soft.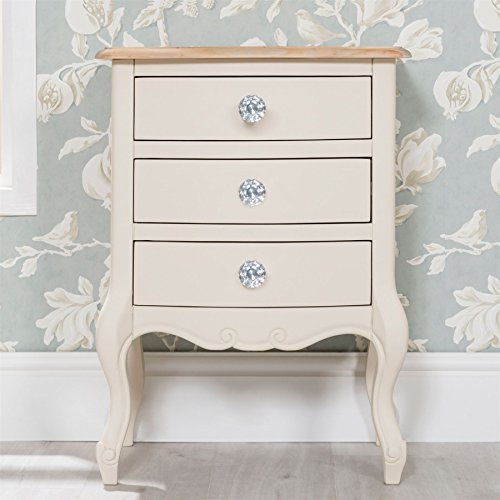 Some girls' bedside tables are multi-coloured, two-coloured or patterned or themed.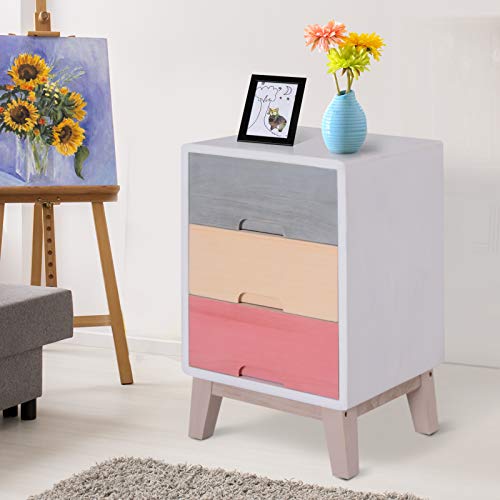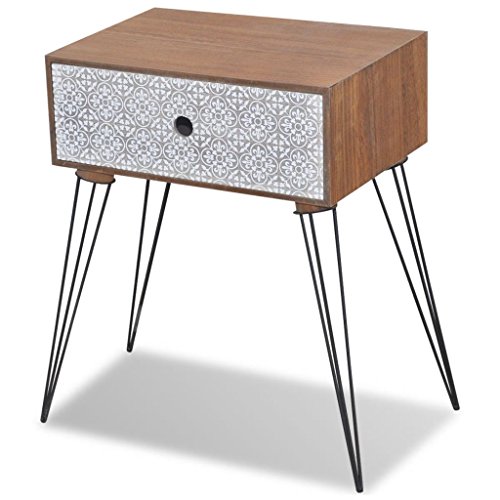 For teenagers, you can choose a grey or black bedside table for a modern and contemporary look. Or play with colour and light effects with an LED bedside table.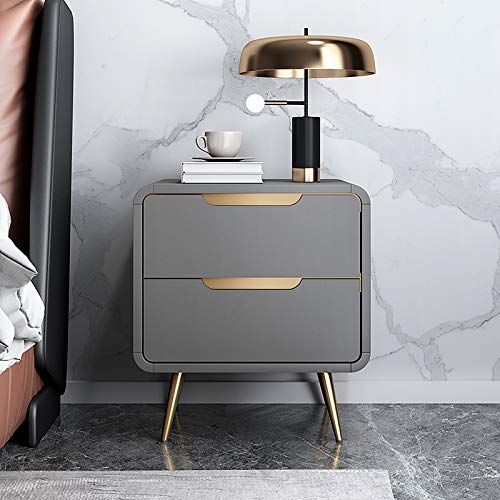 Finally, there are some bedside tables in more original colours such as green or blue, or beige and chocolate...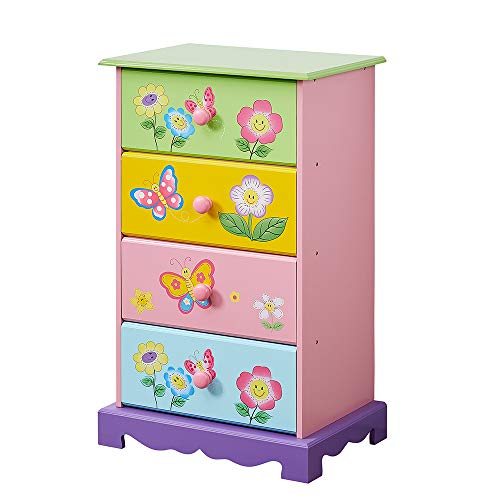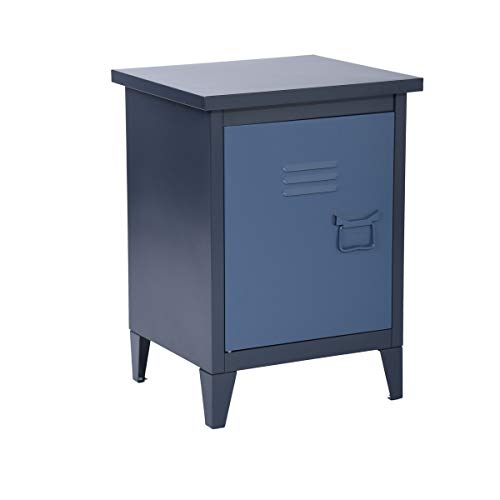 For a natural look, you can choose a table in natural wood colours: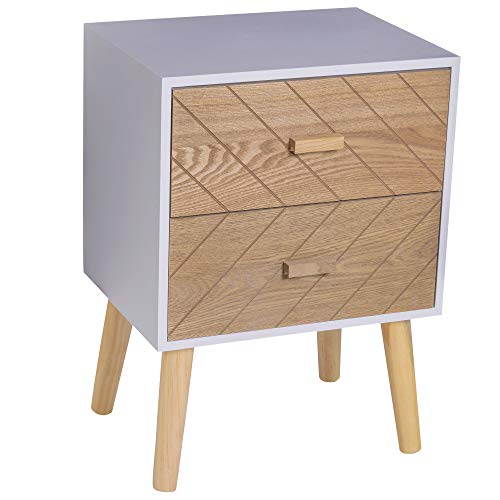 What price for a girly bedside table?
The price can vary greatly depending on the material, design and originality. If you choose a very childish model, you will have to change it in a few years. A more classic bedside table will be more suitable in the long term.
A solid wood bedside table will cost several hundred euros compared to a few dozen euros for an mdf bedside table.